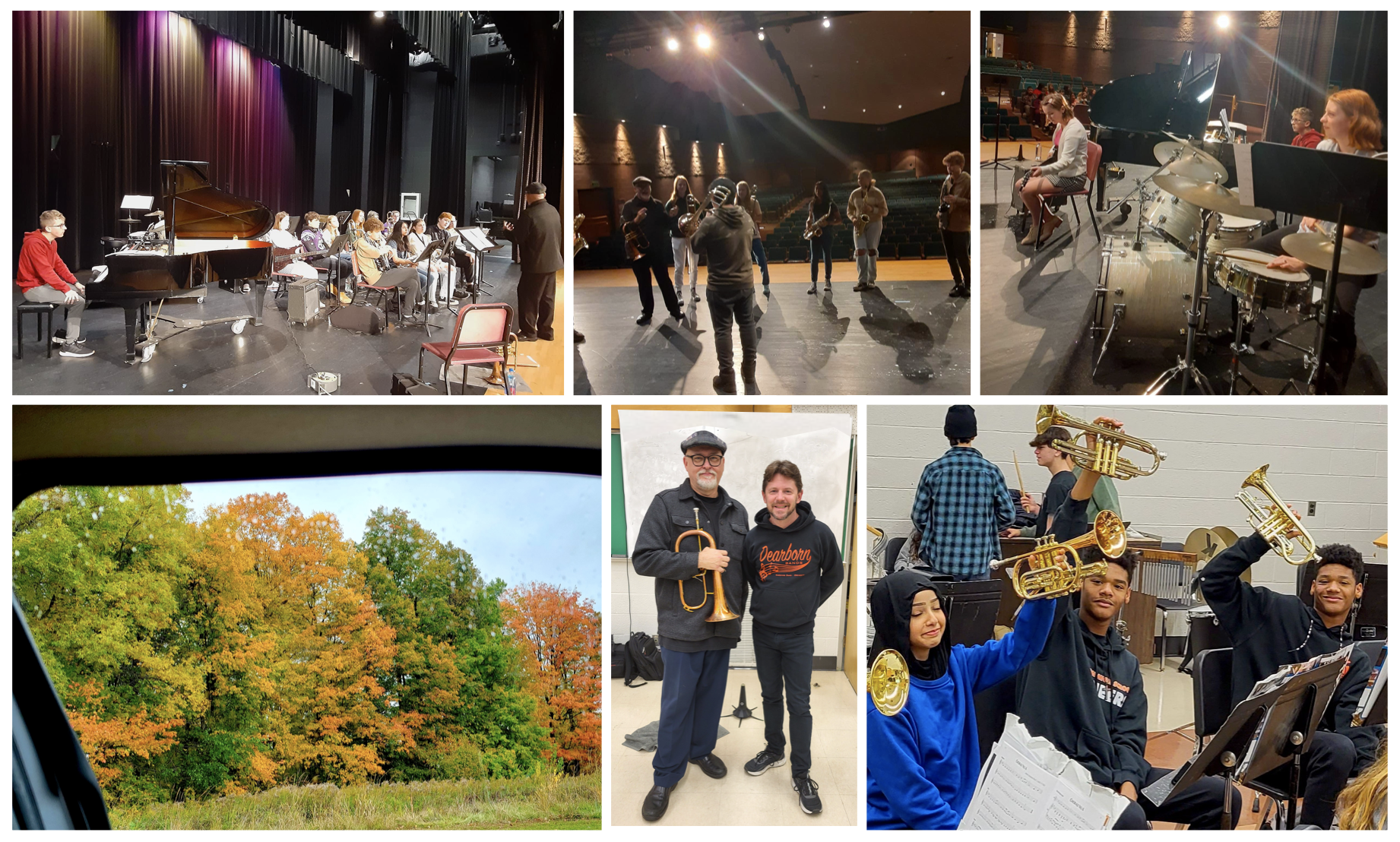 After our thrilling show at the Blue Llama, I drove through the night to the quaint little village of Shelby in western Michigan for a 7 AM workshop. (Pro-tip for night-drivers: staying awake is easy when you're scream-singing along with Olivia Rodrigo's "Vampire" at the top of your lungs!) 
The Shelby HS students were brave and bold — everyone improvised! — and their delightful teacher, Erin Ray, even played drums for our session. 
Upon returning to Detroit, I visited the Dearborn HS program under the direction of Brian McCloskey. His jazzers meet even earlier — 6:40 AM — but these kids showed up ready to work!
Back-to-back "zero hours" on opposite sides of the state are no joke for a tired old road dog like me. Nevertheless, I'm grateful for the opportunity to work with such inspiring young students and teachers. Their energy and enthusiasm always seem to replenish the spirit. 
Excelsior!