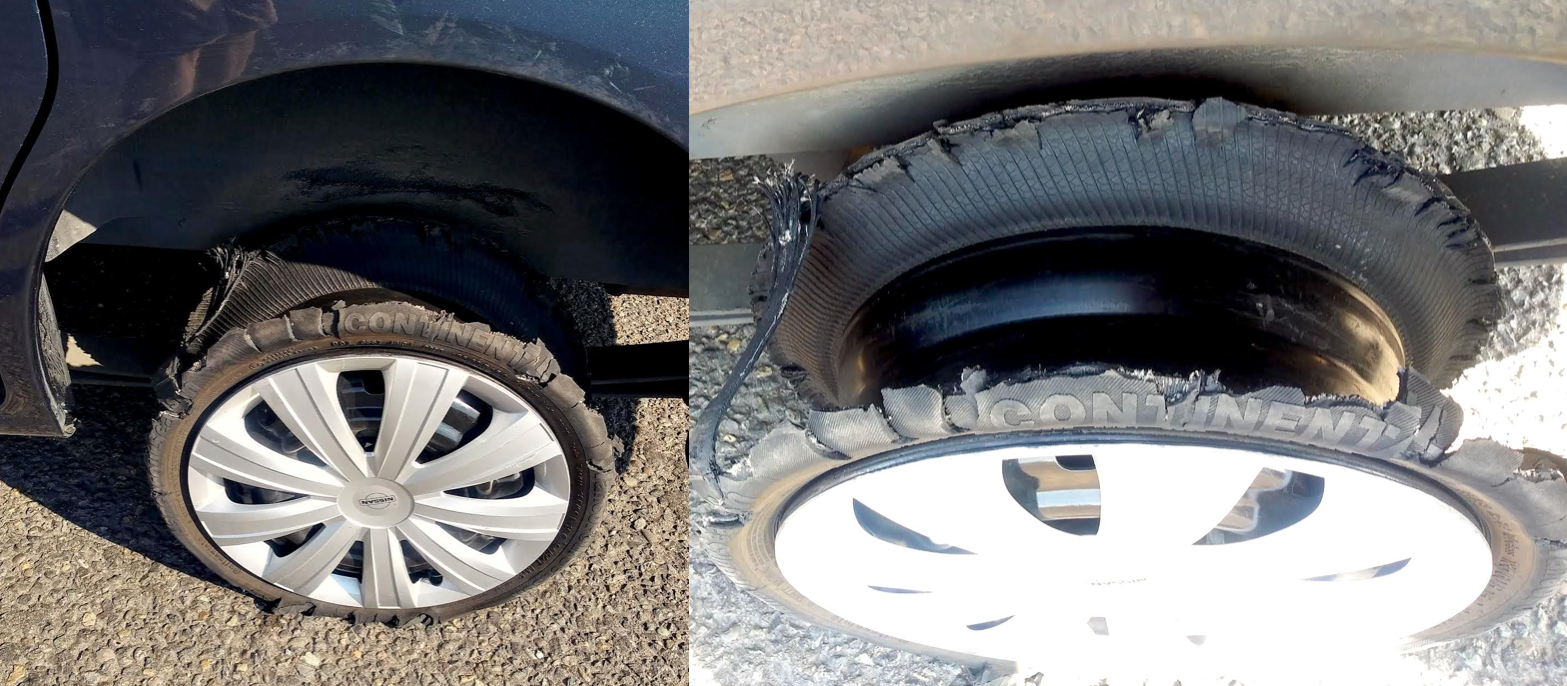 117 miles from home, one of my "new" tires came completely apart on The Lonesome Road!
I could see the circular tire tread rolling along the freeway in my rear view mirror, as Ella hobbled over to the side of the road. Fortunately my spare was in good repair and I made it home safely.
Having all the tires checked today, just in case.
#VanLife