If Interlochen was an artist colony, Berklee was a star factory.  
By the late 1980s, Berklee College of Music had established itself as a global center for music education, attracting talented students from all around the world. From its modest midcentury beginnings as a jazz trade school, Berklee had grown to become a fully accredited conservatory of contemporary music, with a stellar faculty and a roster of chart-topping, Grammy-winning alumni.  
However, it wasn't the school's reputation for launching successful music careers so much as the prospect of living in the city of Boston that made me choose Berklee over the other colleges offering scholarships.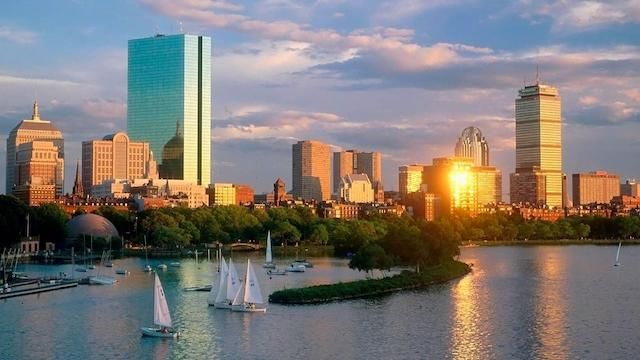 The many colleges and universities in Boston, Massachusetts have made the city a world leader in higher education
"You gotta look at the big picture," a visiting clinician at Interlochen had advised. "Those other programs are excellent, but do you really want to spend the next four years of your life in Denton, Texas, or Coral Gables, Florida? Wouldn't you rather start your journey in a cosmopolitan, culturally rich environment? Don't you want to experience everything the city has to offer?" 
The idea made a lot of sense to me. I envisioned myself as an urban denizen, living in a Back Bay apartment, riding the subway, bopping around to jazz clubs, art galleries and whatnot.
Empowered by my experience at Interlochen, I would collect a coterie of cool, bohemian friends from other creative disciplines. We would gather in cafes to challenge and inspire one another with lively debates about art, music and literature. We would navigate the city's historic neighborhoods and discover its hidden treasures together.
That was the plan, anyway.
And so it came to pass that I arrived in Boston like a quixotic knight errant, carrying my horn like a lance, wearing an invisible suit of armor made of chutzpah, armed with all the grandiose myths I had come to believe about myself and my inevitable place in the world.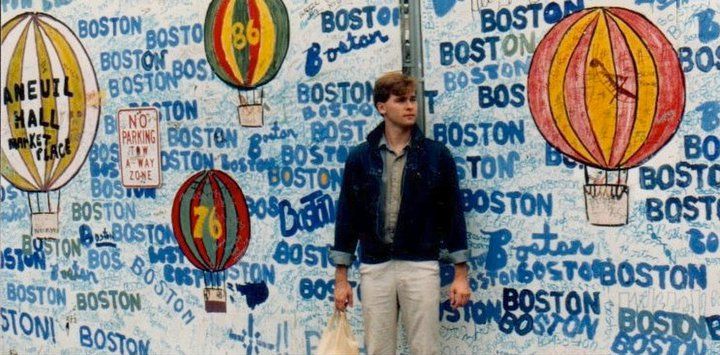 Our hero, poster child for the Dunning-Kruger Effect
My nascent skills were unremarkable, my self-confidence absurdly high. I must have seemed ridiculous.
Professor John LaPorta was the first to burst my bubble. "I dig your ambition, kid, but if you think you're gonna get rich and famous playing jazz, think again," he said. "This music is neither popular nor lucrative. It's a long, hard road. The best you can hope for is to earn the respect of your peers."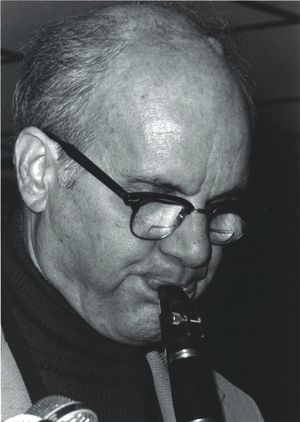 Prior to teaching at Berklee, clarinetist and composer John LaPorta 
played and recorded with Kenny Clarke, Charlie Parker,
Lester Young, Dizzy Gillespie and Miles Davis
LaPorta lamented how the names of even our most celebrated artists are virtually unknown outside of jazz circles. Many of the legends are long dead, and to the extent that any ever became a "household name" — Duke Ellington, for example, or Louis Armstrong — that was in another time, back when jazz was more a part of the cultural mainstream.  
"Some of our colleagues have become what we call jazz famous," LaPorta explained. "They put in the work. Now they're in the big leagues. Civilians may not know their names, but we do. In our world, their names ring out. They've earned our respect." 
"You could be next," he concluded, "but only if you get serious and stop fucking around."