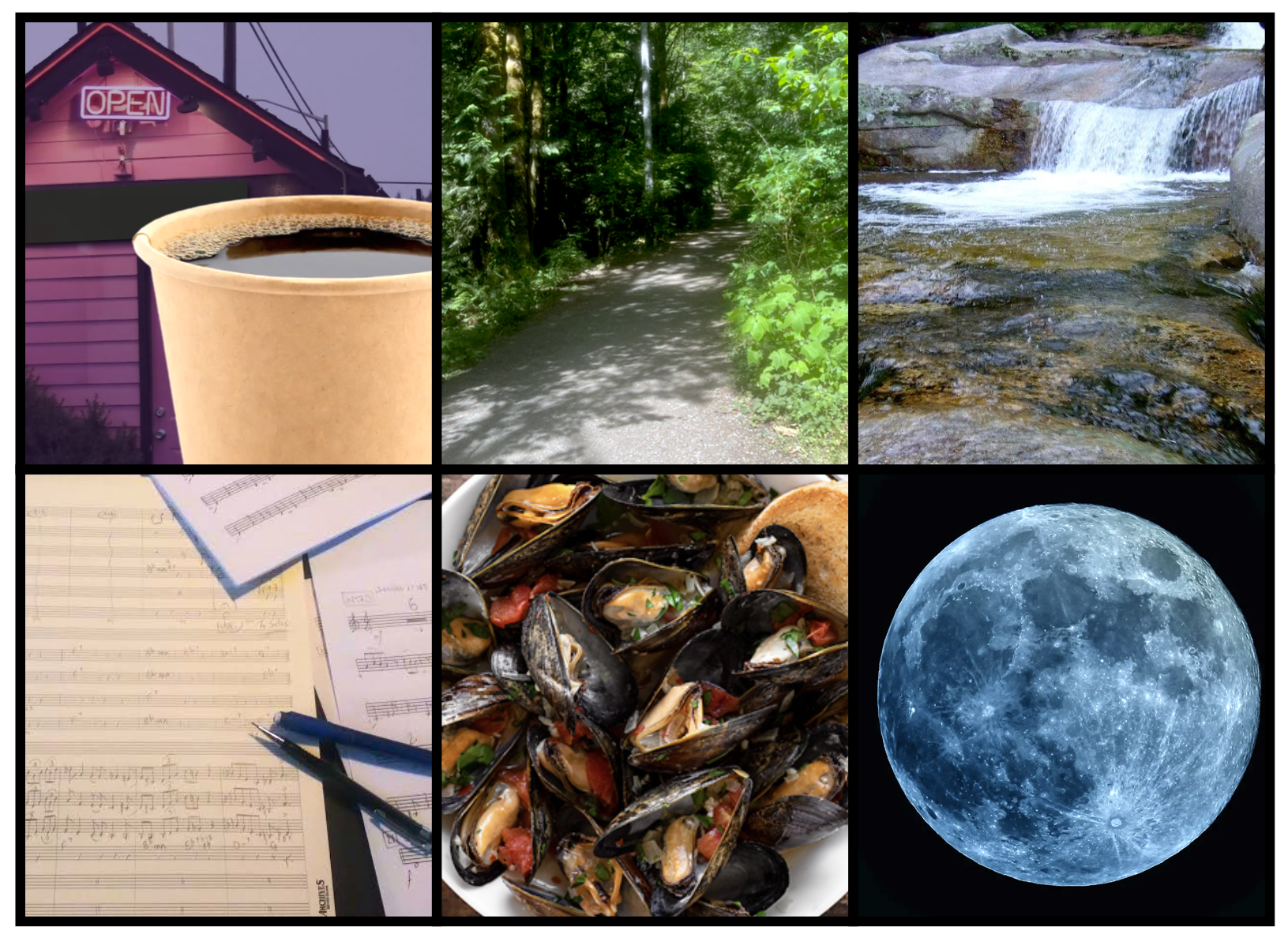 Woke up with the sun, grabbed an espresso from the bikini baristas, and hit the road for Seabeck, a mill town on Hood Canal.
Followed a beautifully maintained walking trail to a small waterfall. Not another human soul in sight.
Sketched an idea for vibraphone and double bass. Not what I'd planned, but could be something.
Today's meal: steamed mussels with salad, bread, and wine. Almost as good as Bartje's!
Tonight's lullaby: Clifford Brown with Strings.
Goodnight, Blue Moon.