"Adulthood and what they call maturity is 
the slow acceptance of what you will never be." 
—Bryan Callen 

"Maybe it's time to let the old ways die." 
—Jason Isbell 

As of today, about 71 million Americans have been fully vaccinated, representing 22 percent of the total US population. As the shots-in-arms number rises, so do our spirits. Restrictions on travel and events have already begun to relax. Folks are starting to get back out there. 
Progress is slower globally. According to UNICEF, 130 countries have yet to administer a single dose, leaving 2.5 billion people out of luck in the worldwide vaccination effort. Doses remain scarce in many countries, despite resource-sharing programs like COVAX. Same storm, different boats. 
Meanwhile, new COVID-19 variants continue to emerge. The experts are now saying that coronavirus will never be totally eradicated. It has already spread too far and is changing too fast. The primary goal of public health efforts is now to make the virus manageable, like seasonal flu. We may need to get a coronavirus shot every year. 
So hope in the air, but so is trepidation. We now consider the road ahead. 
I received my first dose of the Moderna vaccine last month, and am scheduled for shot number two this weekend. With cautious optimism, I decided to dip my toe in the water, and agreed to play a couple of socially-distanced jazz festival gigs and teach at an adult jazz camp next month. 
Did I make the right call in accepting these jobs? The decision seemed reasonable at the time, but as May approaches, I can feel my blood pressure going up.

I'm nervous! Covid cases continue to rise, and hospitalizations have plateaued even as vaccinations increase. This thing is far from over. But health concerns are only a part of my ambivalence. 
This year in lockdown has taught me a great deal about myself as an artist and as a man. To put it simply, I'm not entirely sure that I even want to return to public life. 
When I was a young man, I believed that I was part of a sacred continuum. I regarded my musical heroes as ancestors, and felt that it was my responsibility to take up their mantle and follow their example. I fully expected that one day I would join them, in the grand succession, on Olympus. 
As I got older, I began to think about my legacy. I had no protégé, no students, and no children, yet I saved every concert program and news clipping. I imagined that these items would be valuable to future historians, biographers, and curators of retrospective exhibitions about my life and career. I even lugged my memorabilia around in a giant footlocker, which I called The Dmitri Museum without a trace of irony.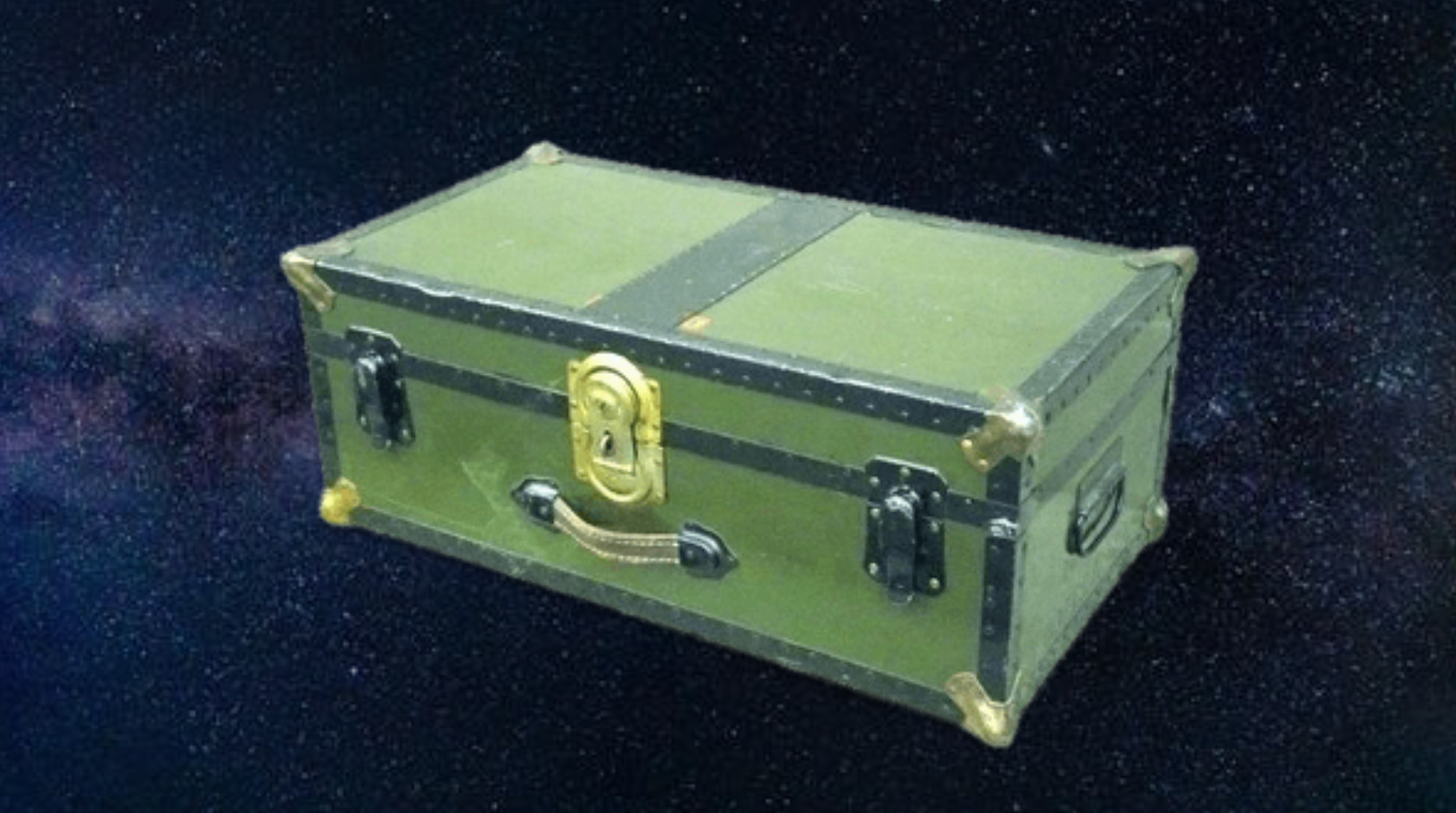 The Dmitri Museum
When I hit midlife, after I'd been making a living in music for awhile, I began to realize that my career held no great significance. I'm neither a virtuoso nor an innovator. I can play, but my simple songs and modest independent recordings are not likely to be remembered by history. 
After some soul-searching I made peace with the demotion and embraced the more realistic role of blue collar bandleader. I'd lost interest in collecting museum exhibits anyway, so I scanned a few items, tossed the rest, and focused all my energies on filling the schedule. 
"If I'm not going to be important," I thought, "I can at least be busy." Over the next decades my bands and I spent over two hundred nights a year on the road, playing thousands of shows for small audiences in intimate venues. I took pride in our success, but I also felt like the dog that caught the car ... now what? 
Then came the big Pandemic Pause Button, and with it the chance to stop, think, and ask the big questions. Am I happy? Why did I choose this life? What other paths might I have taken? Should I stay the course, or find a new way? 
The first few weeks of the shutdown were especially challenging. My ego was attached to my manufactured identity as one of the hardest working, busiest cats around, and that had been taken away. I felt defanged and emasculated. But as weeks turned into months, I began to let all that go. Gradually I settled into a new rhythm. 
The pace of life during lockdown slowed to a stroll, my preferred tempo in all things. Each day was perfectly balanced: a little writing, a little teaching, a lot of relaxing. I puttered around the house, played my horn, wrestled with the dog, and took naps. I spent time outdoors, walking, gardening and fishing. I enjoyed home-cooked meals with Sassy and heart-to-heart talks with faraway friends. 
We also watched tons of movies. One that I found particularly inspiring was Harry Dean Stanton's final picture Lucky, in which a 90-year-old man comes to terms with his own mortality in a small desert town.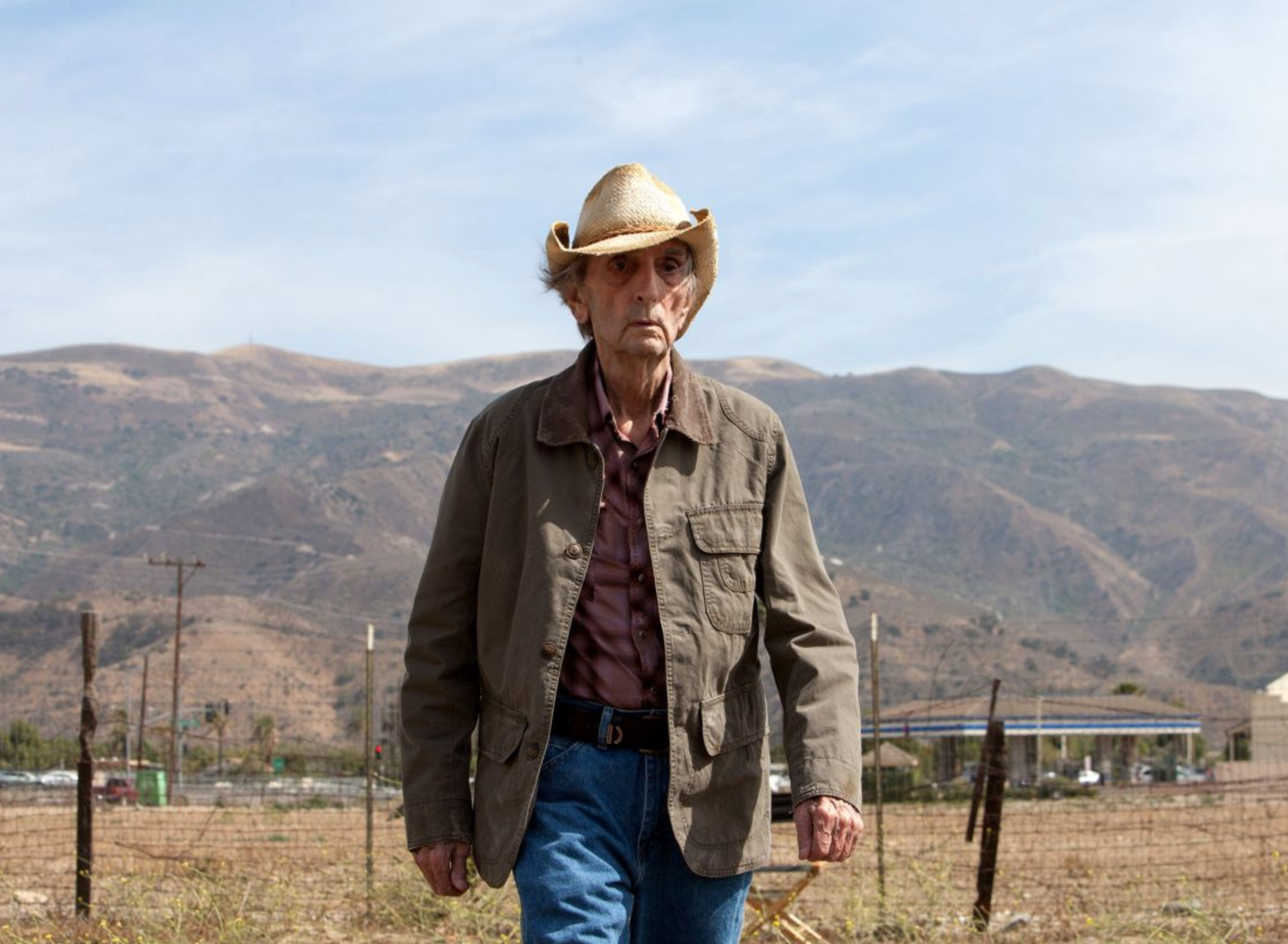 Harry Dean Stanton in Lucky (2017)
Lucky finds enlightenment in the minutia of life. "He has a routine," observes film critic Matt Zoller Seitz, "and like many older people, it gives shape to his days." Yes, indeed. 
Like Lucky, I'm a non-religious seeker, and ritual is important to me as I prepare for my own senescence. This year provided an unexpected, welcome preview of what daily life will be like when I retire. I was surprised to learn that I love this simple life, and that even without music and travel, I'm still me. 
This year of Liminal Time was a gift from the universe, an opportunity to reevaluate foundational assumptions. For example, as a child I was taught to see myself as a winner, and that idea was reinforced every time I excelled in school, work, music, life. But how can you be a winner if you never try things outside your comfort zone? How can you be a winner if you never attempt something at which you might lose? 
All my life I've parsed the world into two absurd, Randian categories: "things that matter" (where I win), and "things that are a foolish waste of time" (where I never lose, because I refuse to participate). I now see that what I believed to be discernment was actually a childish defense mechanism against the inevitable shame of failure. 
This cartoonish worldview served me for awhile as a useful delusion. It gave me strength during times of adversity. But it also deprived me of valuable life experience and depleted my capacity for empathy. It hindered my ability to make friends, because whenever I dismissed something as foolish, I would be equally dismissive of those who enjoyed or excelled at that thing. 
Art Farmer was 100% correct when he told me that I don't take enough chances. Art also said that there is really no such thing as losing. "There's only winning or learning." What he didn't say, but I now believe, is that of the two, learning is best.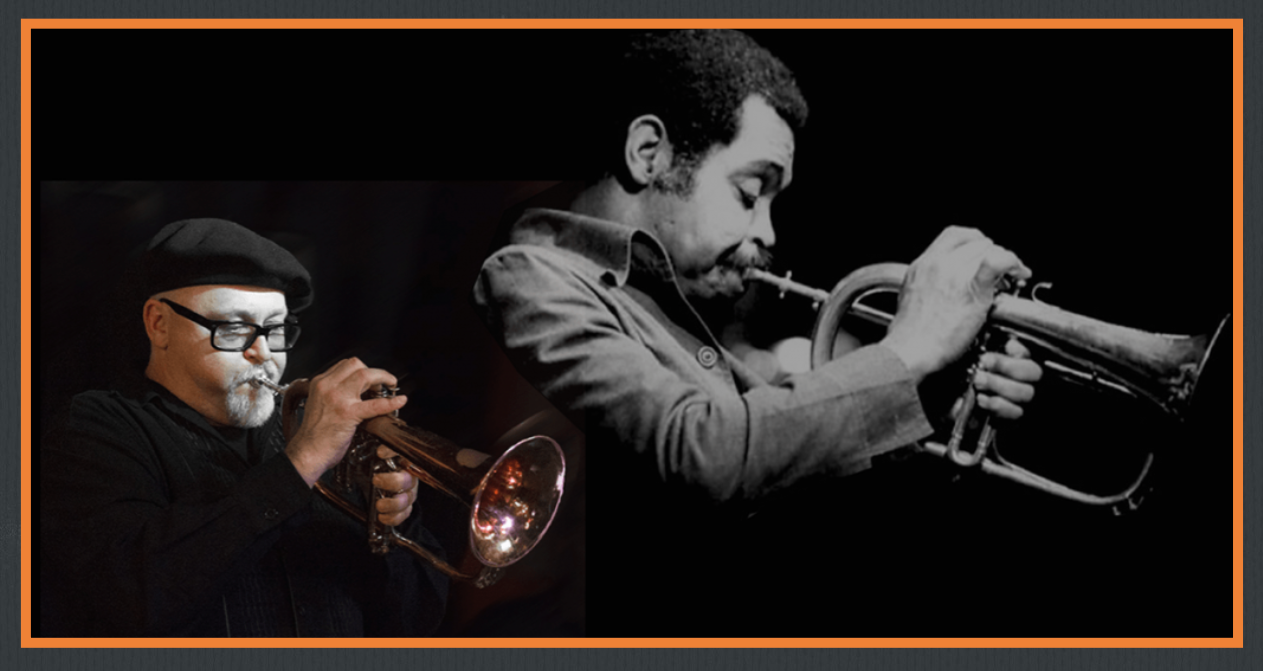 Art Farmer was 100% correct when he told me that I don't take enough chances.
Looking ahead, I'm not sure what my new normal will look like, but I hope to fashion a more balanced lifestyle, one with less busyness and more curiosity.
I do still have some ambition in the tank. I'll surely write more music, play more concerts, and record at least one more album before I call it quits. But I also feel the need to make space in my life for frivolous hobbies, silly games, small talk, chance encounters with strangers, taking chances, and exploring new interests. 
I'd like to spend fewer nights on the road. It's time to begin my transition from "touring musician" to "northwest composer" and eventually "eccentric old guy at the diner." 
The fact is, I may have no choice in the matter. Competition for post-pandemic work will be intense. Many venues, including several of my longtime clients, have gone out of business during this crisis. Others are now booking bands at unrealistically low wages. Most won't return to live music at all until capacity restrictions are lifted. #SaveOurStages 
But if this year has taught me anything, it's that work for work's sake is overrated. Been there, done that.
The new goal is a smaller, simpler, more sustainable life.
One shaped by ritual and routine, punctuated by moments of discovery and wonder.
That's the life for me.