The old man was right. Fame is folly. The music business is no meritocracy. But sometimes the good guys do win. 
I'm gratified by the success of many of my friends and former schoolmates, now making names for themselves on the world stage. But I no longer expect to join their Olympian order. Age and experience have tempered my aspirations. As comedian Bryan Callen observed, "maturity is the slow acceptance of what you will never be." 
I'm grateful to have at least achieved my dream of making a living as a touring musician and recording artist. And I'm thankful for all the truly extraordinary people I've been fortunate to know and collaborate with along the way. 
Recently, while sorting through some sheet music, I stumbled upon one of my old newsletters from the late 1990s. It occurs to me that the closest I ever came to any kind of notoriety was during that period, in the years right around the dawn of the new millennium. For that brief little stretch, the universe really seemed to smile on me.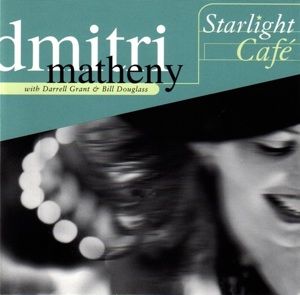 Starlight Cafe (1998) with Darrell Grant and bassist Bill Douglass
Starlight Cafe, my third CD for Monarch Records, was a modest success. The album received very good reviews and enough airplay on jazz and college radio that we were able to tour most of the year, returning to San Francisco each spring for our annual home season. Monarch promoted the new release with listening stations at flagship Virgin and Tower record stores, placement on airline in-flight channels, and full page ads in the jazz trades. Meanwhile, our excellent publicist worked wonders for us in the print and broadcast news media. It felt like we were everywhere.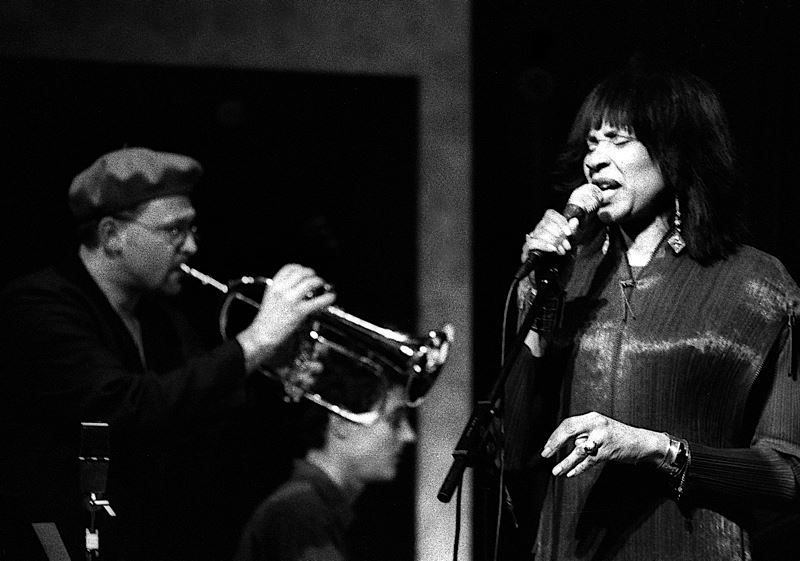 Home Season performance at Yoshi's (Oakland CA) with vocalist Mary Stalling | photo by Stuart Brinin
 
"My stellar ascension has begun," I thought naively. Gigs were plentiful. I was traveling internationally and meeting my heroes. Strangers were beginning to recognize me on the street. My phone never stopped ringing. Life was good. 
Looking back, I was the oblivious beneficiary of a momentary upsurge in this highly mercurial business. I didn't know that we were in a boom economy, overdue for a downturn. Nor was I aware of quite how many previously closed doors had opened to me only because good people like Art Farmer, Herb Wong, Orrin Keepnews or Merrilee Trost had "put in a good word."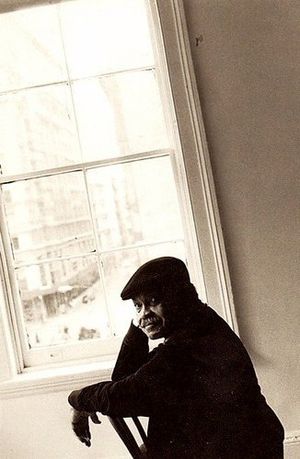 Art Farmer (1928-1999)
hero, mentor, friend
I was too inexperienced to see how my own good fortune was predicated on the hard work, personal connections and financial investments of other people. I was too busy and self-involved to question whether or not I deserved all the attention. I just thought my career was (finally) taking off. 
One night, upon arriving at a black tie gala in San Francisco with my bond trader wife, the event photographer crossed the room to greet us. "Well, well, if it isn't my favorite couple, Rich and Famous," he said archly. "She's rich, and he's famous." Delightful. 
On another occasion I dropped off some clothes at the local dry cleaner. The proprietress, a lovely woman from Hong Kong named Mei, had clipped a recent news article about me from the Chronicle and attached it to the lobby wall. 
"Everybody see?" she said to the waiting customers in broken English. "My client! Very famous musician!" 
I was astonished. But when I returned a few days later to pick up the dry cleaning, the clipping had vanished. In its place was a New York Times article about composer John Adams! 
"Aw, Mei, you replaced me," I pouted, feigning hurt feelings. "Is Mr. Adams your favorite client now?"
"Oh, yes!" she replied matter-of-factly. 
"He much more famous than you."