"One day, you'll make peace with your demons, 
and the chaos in your heart will settle flat. 
And maybe for the first time in your life, 
life will smile right back at you and 
welcome you home." 
—Robert M. Drake 
"We don't see things as they are,
we see them as we are."
―Anaïs Nin
When Daddy Bill passed away last December, just before my 55th birthday, I felt something change in me. 
Way down deep, beneath the ocean of love and gratitude for all that he was, below the waves of grief, loss and mourning, there was a feeling of release. Not relief, mind you, but release, as if by saying goodbye to this world, my father was giving me permission to let go of certain unrealistic expectations about my own place in it. 
Before he died, I never fully appreciated the extent to which my professional ambitions were tethered to the desire to earn my father's approval. Ironic, since he never pressured me in any way, and was always encouraging, no matter what. He believed in me. He loved my music and supported my life choices without reservation. 
Daddy Bill has always been in my corner. His approval was a given. But because I admired him so and wanted to make him proud, I worked harder than I might have, and whenever I achieved anything, no matter how small, I couldn't wait to tell him about it.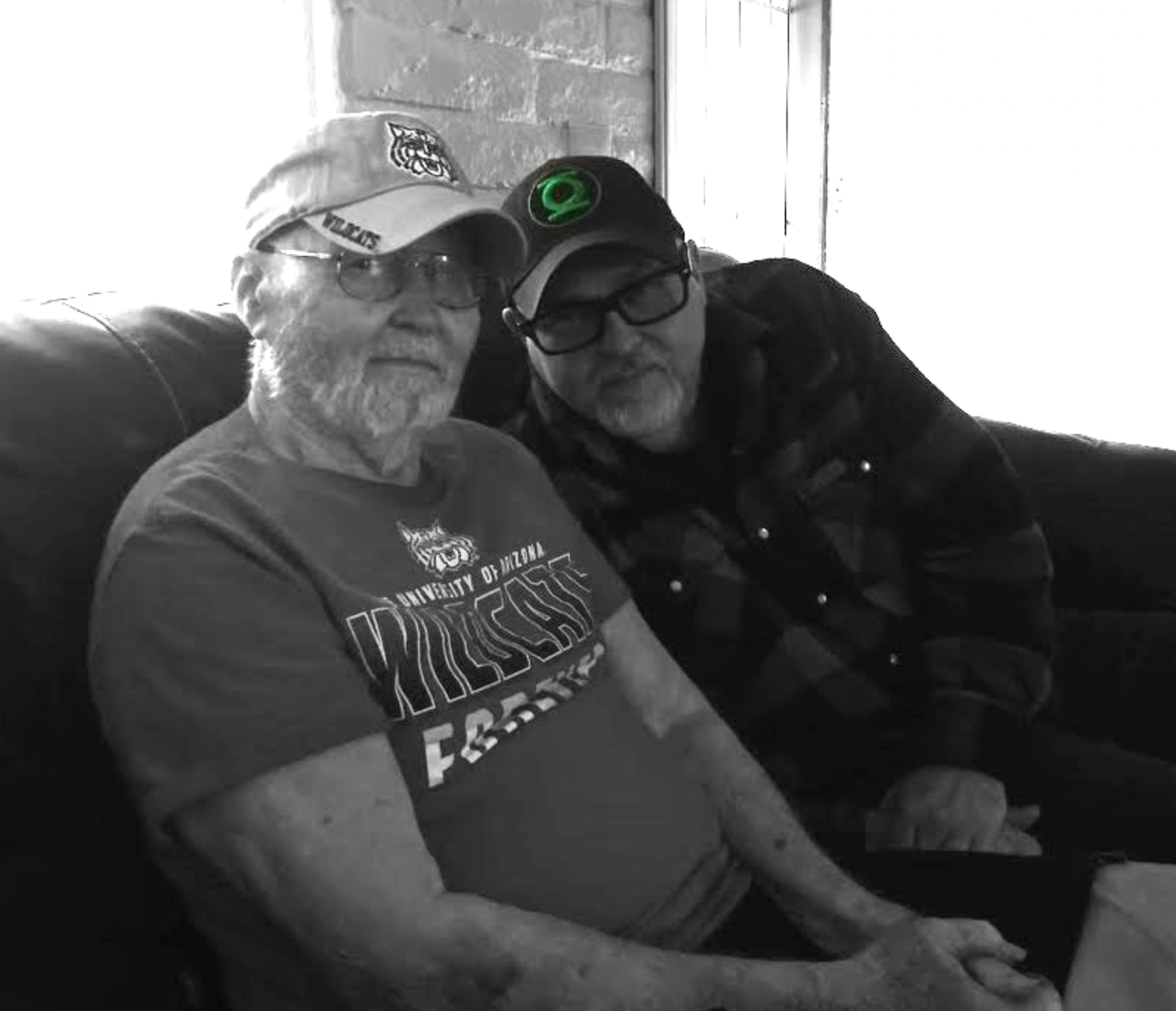 Daddy Bill has always been in my corner
Even during his last years, as Parkinson's and dementia assailed his body and mind, we remained close. I visited him in Tucson every few months, and called him every Sunday. Because of his condition, we could only talk about small things: the weather, the news, what he had for breakfast. And though he was often confused or forgetful, he always remembered to tell me that he loved me, and would end every conversation with the same benediction: "you just keep playing that horn." 
I miss my father terribly, but paradoxically, I also feel his presence. I'm not a religious person, and I have no belief in an afterlife. I don't pray to God, communicate with the ancestors or converse with my father's ghost. But I do hear the "still small voice" of my own conscience, and it just so happens to speak with a comfortingly familiar, decidedly paternal, southern drawl. 
Lately that voice has been telling me to make peace with my demons. We all have our demons, right? I have three, and they have tortured me for as long as I can remember. Their names are Grandiosity, Imposter Syndrome, and Polarized Thinking. 
In the past I've tried to fight my demons without success. To make peace would require a new strategy: that I stop fighting, and instead try to understand them and where they're coming from. Think of it as Cognitive Distortion Diplomacy.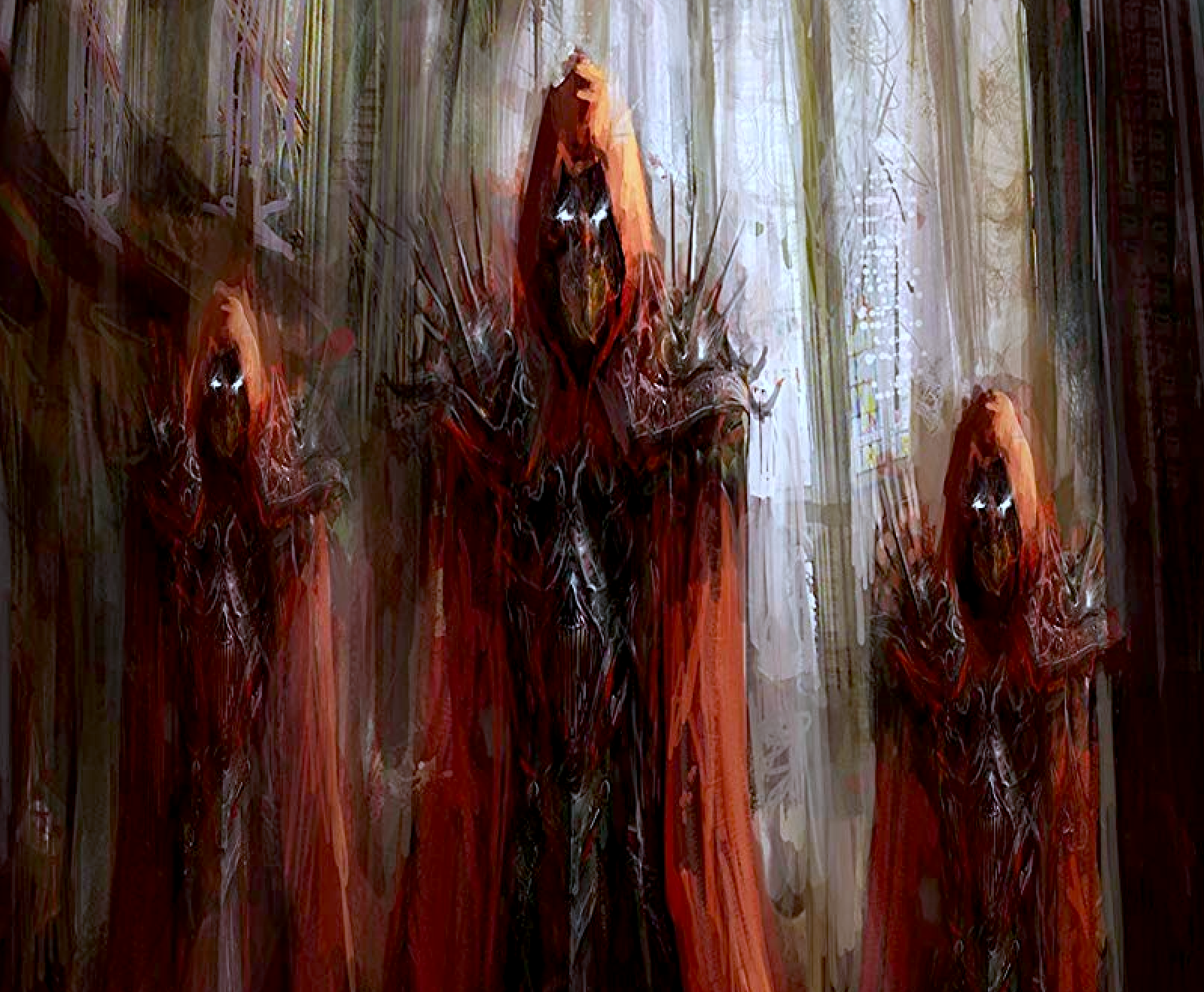 my three demons have tortured me for as long as I can remember 
Grandiosity is the biggest and loudest of my demons. He infects me with toxic superiority and an exaggerated sense of my own importance. He robs me of rational thought and empathy, and fills me with bogus, superstitious beliefs: that I'm special, that I'm chosen, that I'm destined for greatness, and that the universe magically conspires to assist me at every turn. Grandiosity distorts my positive aspirations and work ethic, transforming them into an unearned and ugly feeling of entitlement. 
Imposter Syndrome is Grandiosity's evil twin sister. Whenever Grandiosity sleeps, she awakes, to drain my delusional overconfidence and replace it with extreme self-doubt. Imposter Syndrome perniciously whispers that I'm an untalented fraud, that my entire career has been nothing but a long con, and that any past accomplishments and accolades are meaningless. Imposter Syndrome says "You're not special at all. You're the worst thing a person can be: you're ordinary." 
Of the three, however, Polarized Thinking may be the most dangerous demon of all. He provides the fuel that sustains the others. He inflicts an absurd all-or-nothing worldview of black and white extremes, in which I'm either destined for success or doomed to failure. Polarized Thinking says there can be no in-between, no shades of gray. If Grandiosity is born of the hope that I'm special, and Imposter Syndrome is the fear that I'm not, Polarized Thinking is the erroneous belief that these are the only two options. 
If I'm ever to let go of unrealistic expectations, and come home to the life that I truly want, then making peace with these demons is paramount. I may never be able to silence them entirely, but If I can just see them for the maladaptive, habitual, self-sabotaging ways of thinking that they are, perhaps I can diminish their destructive power and re-integrate them into a more realistic sense of self. 
In other words, I must learn to perceive things clearly as they are, unclouded by hope and fear. I must become like Manjushri, the bodhisattva of keen awareness, whose flaming sword represents the transcendent wisdom which cuts through duality and delusion.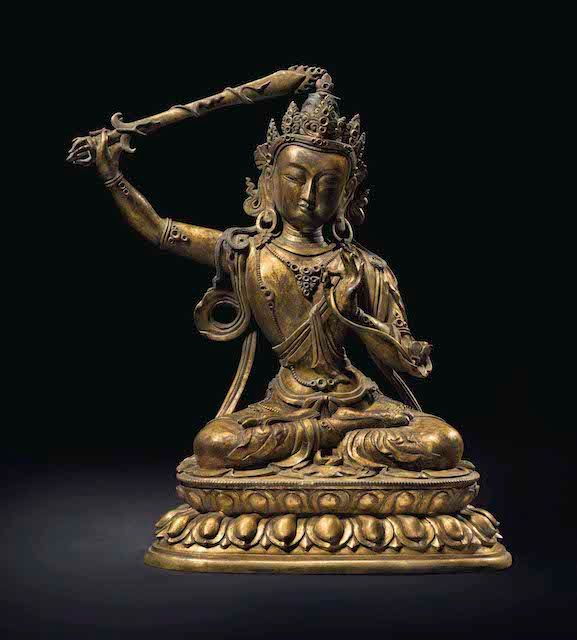 Manjushri, the Bodhisattva of keen awareness 
Who knows what the future will hold? None of us control the narrative of our lives, not really. But to the extent that one can shape a life story, I now aspire to a smaller, simpler, more sustainable one. 
I will "keep playing that horn" for at least a few more years. But while my love of music is undiminished, any ambitious desires to prove myself or make my mark have waned considerably. The truth is, there is no longer anything to prove. Not to my father, not to myself, not to anyone. 
Look at it this way: my dream was to become a professional jazz artist, to travel, make records, and share my music. 
As it turns out, I did precisely that, and I've enjoyed it for nearly 40 years. 
Maybe now it's time to dream a new dream. Why not? 
Whatever the new dream turns out to be, I'm sure Daddy Bill would approve.