"The more we share, the more we have." 
—Leonard Nimoy 
 
Early autumn, 1972. Rural Alabama. Late afternoon. 
Daddy Bill and I are winding our way home in our muddy station wagon. We're in high spirits, both of us having just spent several gratifying hours, each in our respective happy place.
 


Since dawn Dad has been wading through the saltwater marshes of Eufaula Wildlife Refuge, beating back cattails, stepping over gators, peering through his binoculars at shorebirds and raptors. Meanwhile I've been hunkering down in the backseat, oblivious to flora and fauna, blissfully engrossed in a new fistful of Green Lanterns, fresh off the spinner.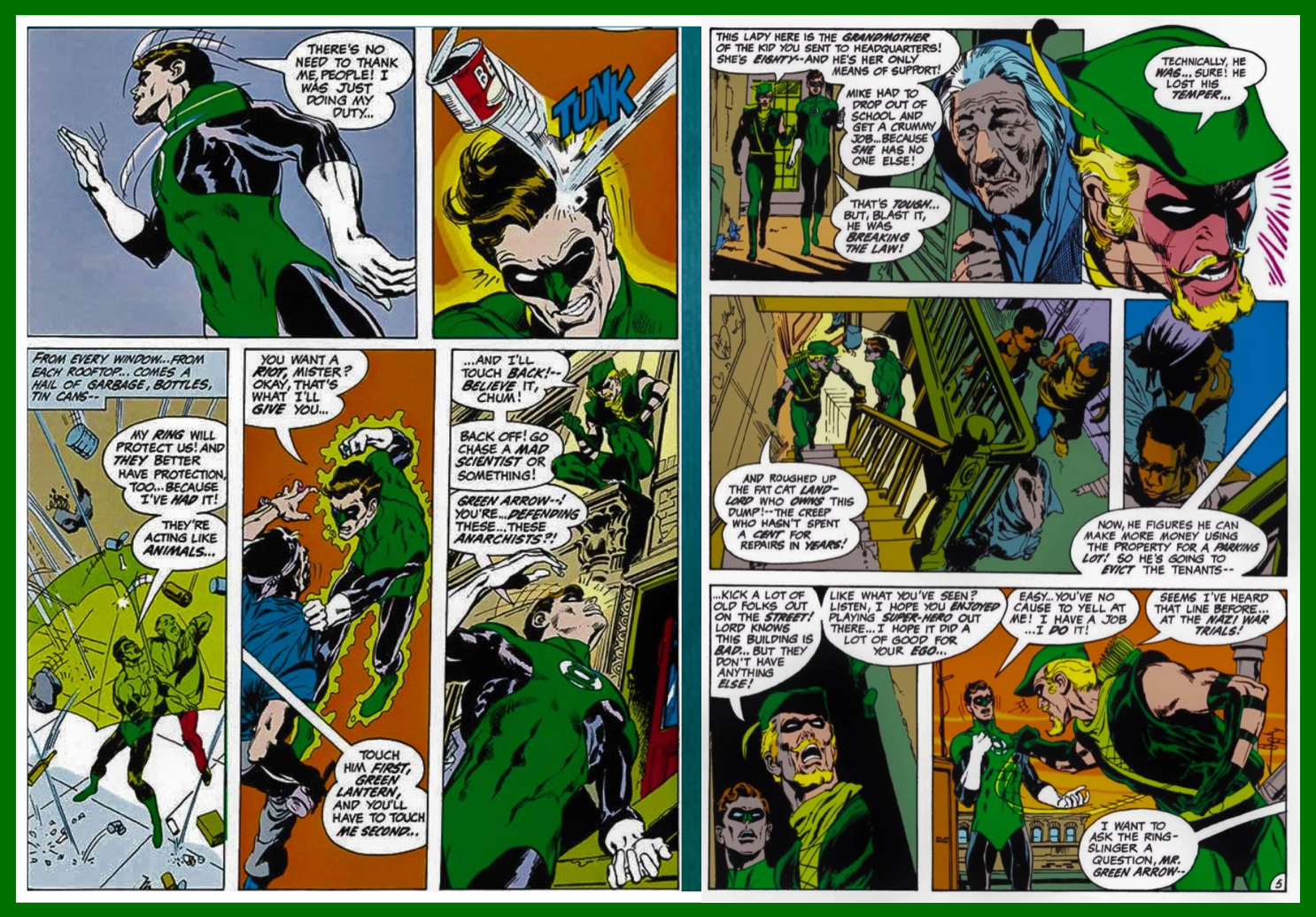 I know, I know. Daddy Bill isn't likely to be voted Parent of the Year anytime soon. He thinks it's a good idea to leave his seven-year-old kid alone for hours, in a parked car, in the middle of nowhere. But what can I say? This is how we live.
We relish our solitary pursuits then share our stories over catfish and okra at Bram's Diner. Dad holds forth on kingfishers, kestrels, sandpipers and snipes. I recount the latest exploits of hard traveling heroes Ollie and Hal. And so it goes. 
After supper I'm riding shotgun and fiddling with the radio dial as Daddy Bill pilots our wagon homeward. Just before the Georgia line, as Paul Harvey is about to tell us "the rest of the story" -- BAM!  A sudden jolt. A flash of white. The sound of crunching metal. Dad slams on the brakes as we skid along the red clay shoulder of the road. We lurch forward then slam backward again as a waterfall of broken glass cascades around us.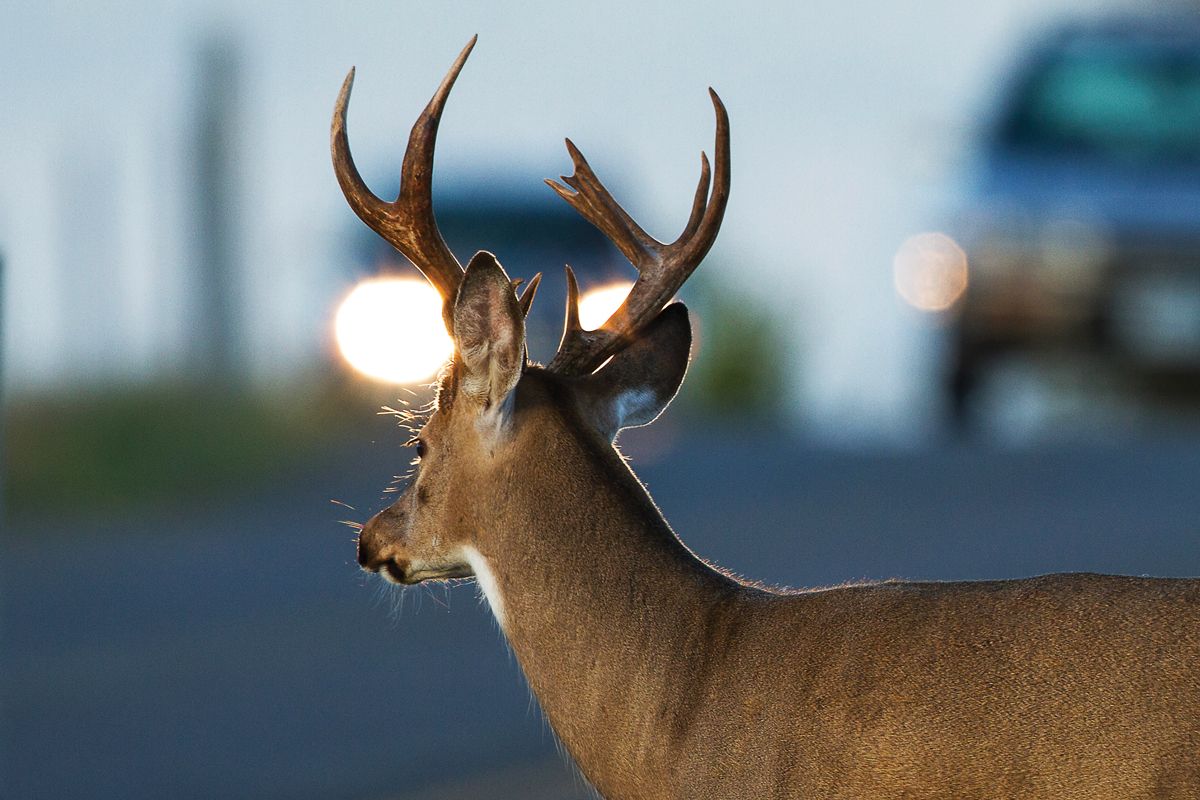 As soon as we tumble out of the car, we see him. There in the road, illuminated by our headlights, is the broken body of a very beautiful, very dead, white-tailed deer. The poor creature must have leapt right into us. 
"You okay?" Daddy Bill asks. 
"I think so." I reply. "You?" 
"Welp, I guess we're both better off than he," Dad says, nodding to the unfortunate young buck. 
"Give me hand, will you?" 
Pulling a tarp from the back of the wagon, we hoist the heavy carcass onto the roof and secure it with rope. Daddy Bill then turns on the emergency flashers and drives -- even more slowly than usual -- to the Columbus home of Coach Rutland. "Jim's a hunter," Dad explains. "He'll know what to do." 
A few days later at Brookstone School, Mrs. Simmons calls to me in her sweet southern drawl. 
"Deh-MAY-tray! What are you chewin' back there?" 
"Venison jerky, ma'am," I confess.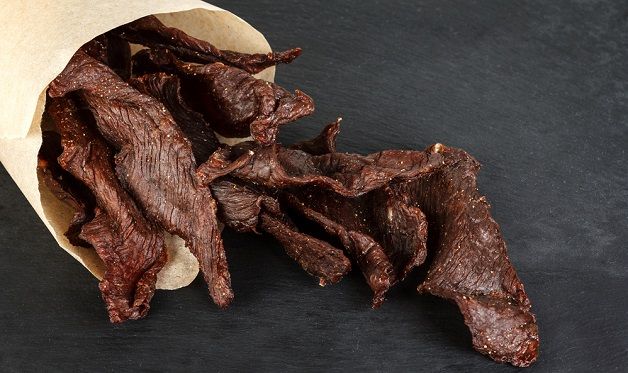 "Bless your heart," she smiles, "but it's not polite to eat venison jerky in class unless you've brought enough to share with everybody." 
Fortunately I have plenty! More than enough to feed the multitude. 
Roadkill. Sharing is caring.