"What makes the desert so beautiful 
is that somewhere it hides a well." 
—Antoine de Saint-Exupery 

Four days later we arrive, hot and tired, in the Old Pueblo. 
Daddy Bill pilots our dusty U-Haul into an open parking space and squints upward through the windshield. 
"I think that's it, right up there," he says, pointing to the third story. "Let's check it out." We're both curious about this new apartment. Dad arranged the rental sight-unseen through an agency in Georgia. He mailed a check; they mailed the keys. Now we're here. 
I open the passenger side door and am nearly knocked over by the oven blast. "At least its a dry heat," Daddy Bill says with a wink. "We're definitely gonna need this," he says, removing our portable ice chest from the front seat. 
It's late afternoon. The air is stifling. Cicadas buzz in the palo verde trees. We climb the exterior stairs, our footsteps echoing in the hollow cement stairwell. 
The building itself is unremarkable, a typical example of the stark desert brutalist style of southwest architecture. Poured concrete blocks are stacked atop one another, textured with adobe and stained in shades of beige. There are rows of identical square windows, but nothing decorative, no arches, gables, or distinguishing features of any kind. This drab utilitarian structure could be anything: a factory, a hospital, a prison, you name it. 
When we enter our apartment, however, I know we are home. On the opposite wall, sliding glass doors open to a balcony with a spectacular westward view. Brilliant hues of orange and violet paint the sky. 
"Damn," says Daddy Bill admiringly. 
"What do you say we wait until dark to unload the truck?" 
He reaches into the ice chest and hands me a cold one.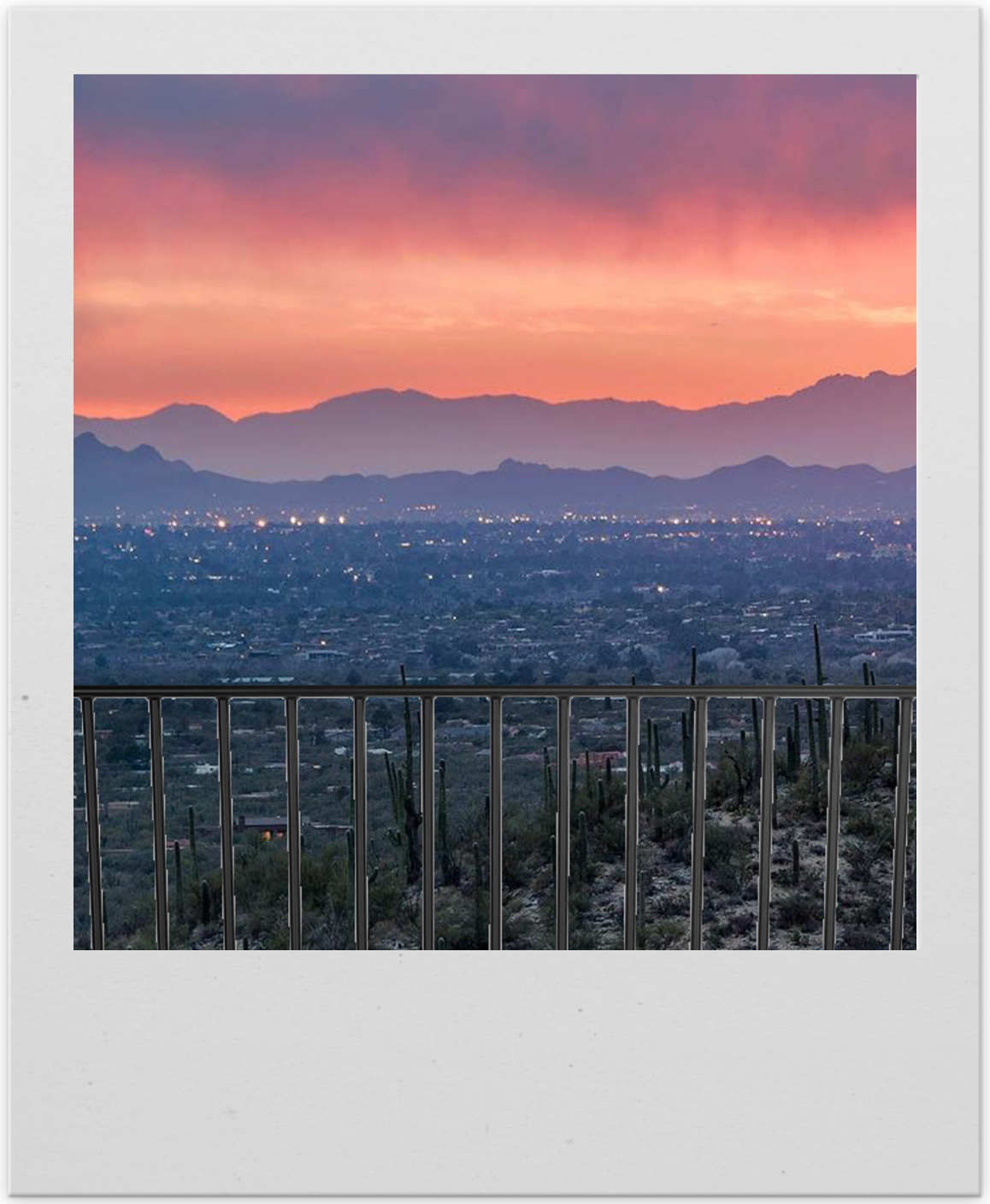 Watching the sunset from our balcony became a regular thing for us that summer, just as walking in the rain had been our routine down south. 
Most mornings Daddy Bill would get up at the crack of dawn to go birding. "Gotta beat the heat," he explained. Dad was smart that way, adapting to the climate, timing his excursions in synch with nature. 
I, on the other hand, would blissfully sleep until noon, alone in the cool, dark apartment, lights off, blinds closed, swamp cooler cranked to the max. By the time Dad returned I would be on my second bowl of Raisin Bran and just about ready to start my day. 
Like a fool I spent my afternoons outdoors under the relentless Sonoran sun, riding my bike, exploring. Whenever the heat became too much to bear, I would stop at the corner convenience store for a cold drink and a rejuvenating jolt of refrigeration. It was during one of these air conditioned interludes, standing in line at the Circle K, that I made first contact. 
"You want a saleedo?" asked the girl.

She was blonde, tan, slender, freckle-faced, a little taller than I, and pretty, in a tomboyish Tatum O'Neal Bad News Bears sort of way. "I'm Cheryl," she announced boldly, handing me a small, shriveled nugget of mysterious origin. 
"Is it food?" I asked, dumbfounded. I studied the curious morsel she had placed in my hand. It was brown, misshapen, about the size of a buckeye, and dry as a bone. It looked like a piece of petrified animal scat. 
"Just suck on it," she giggled, popping one into her own mouth to demonstrate. I smiled. She smiled back. 
Saladitos, for the uninitiated, are a Mexican snack of dried salted plums coated in chili and lime. Today you might find a sample in the international section of your favorite specialty food market. But back then, in the Summer of '78, saladitos were a staple at every mini mart in Tucson, usually stored in a large glass jar right next to the cash register. 
Cheryl consumed them like candy. "The best way to eat a saleedo is with a lemon or orange," she stated matter-of-factly. "You cut the fruit in half, stick the saleedo in the middle, and suck out the juice. Soooo yummy." 
After that, the two of us were inseparable, riding our bikes every day on the street, along the sidewalk, and down the dry river beds, called "washes" by the locals. Cheryl was unlike any of the girls I knew back home. She was a wild child, free-spirited and fearless, always taking the lead, often getting into mischief, never waiting for permission to have fun. I was smitten.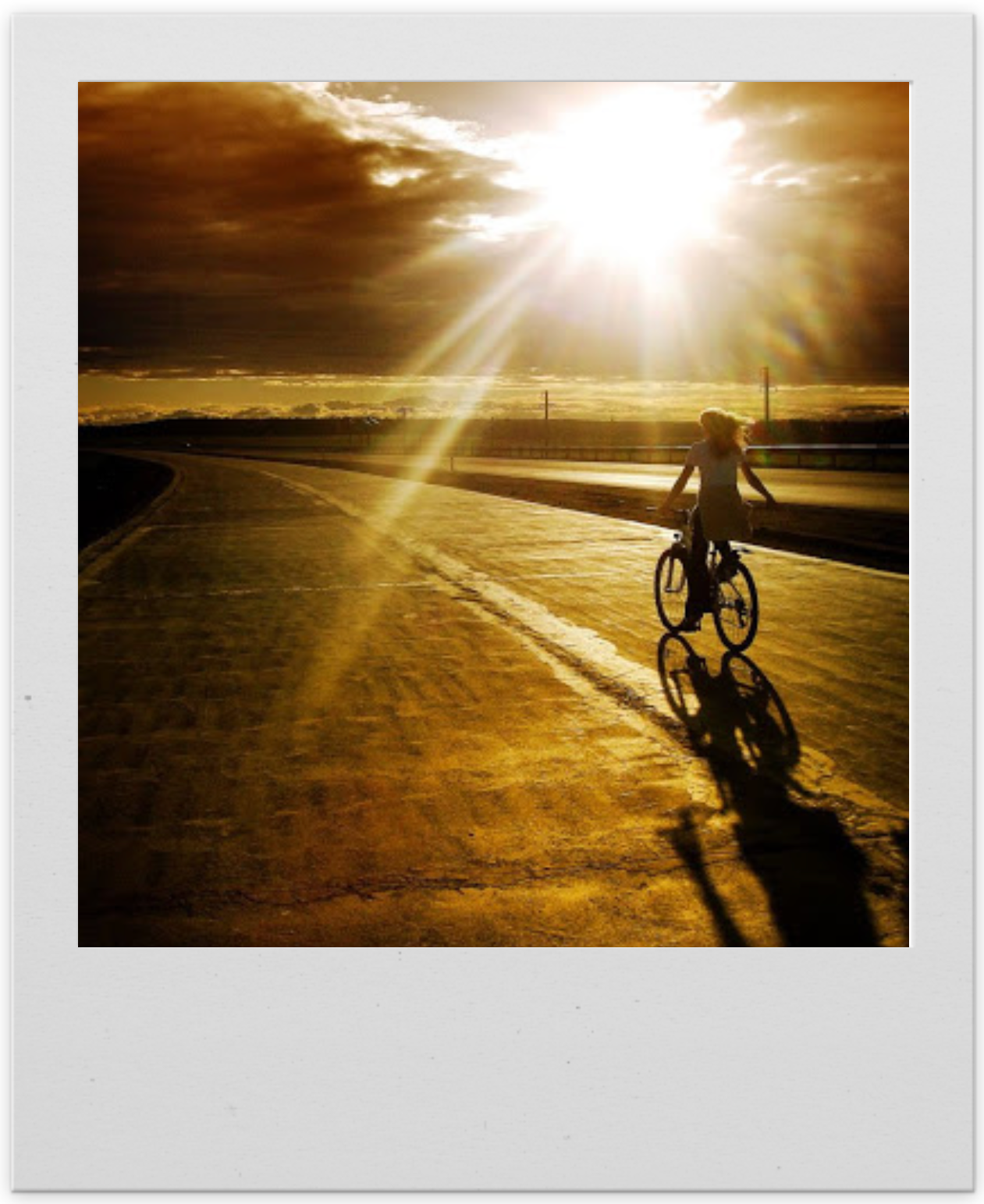 One sweltering afternoon, Cheryl suggested that we go for a swim. "Do you know anyone with a pool?" I asked. "I know a place," she answered cryptically. 
To say we "snuck" into the Doubletree Hotel would not be accurate. Apparently a cute girl in a bikini can pretty much go wherever she pleases. Cheryl and I simply walked right in the front door and straight through the lobby, no questions asked. I was wearing running shorts, not swim trunks, but nobody cared. We parked ourselves poolside like hotel guests, ostensibly the entitled children of errant parents. 
We had a blast splashing around in the Doubletree pool, teasing and taunting one another. I poked fun at Cheryl for being a juvenile delinquent, and she playfully mimicked my southern drawl, calling me "Jimmy Carter" and "Georgia Boy." Eventually I remembered my dad and our sunset ritual, saying I should get home for dinner.
"Why don't you come to my place?" Cheryl asked casually. "Just you, not your dad." 
The invitation took me by surprise. In all the time we'd spent together, Cheryl had never mentioned her home, and was weirdly evasive whenever I asked about her family. To me she was Feral Cheryl, untamed desert denizen. For all I knew she could have been a runaway. 
We got on our bikes and I followed Cheryl home to a charming hacienda-style bungalow surrounded by colorful desert flowers, cacti in terracotta pots, and a welcoming ristra of chiles hanging over the front porch.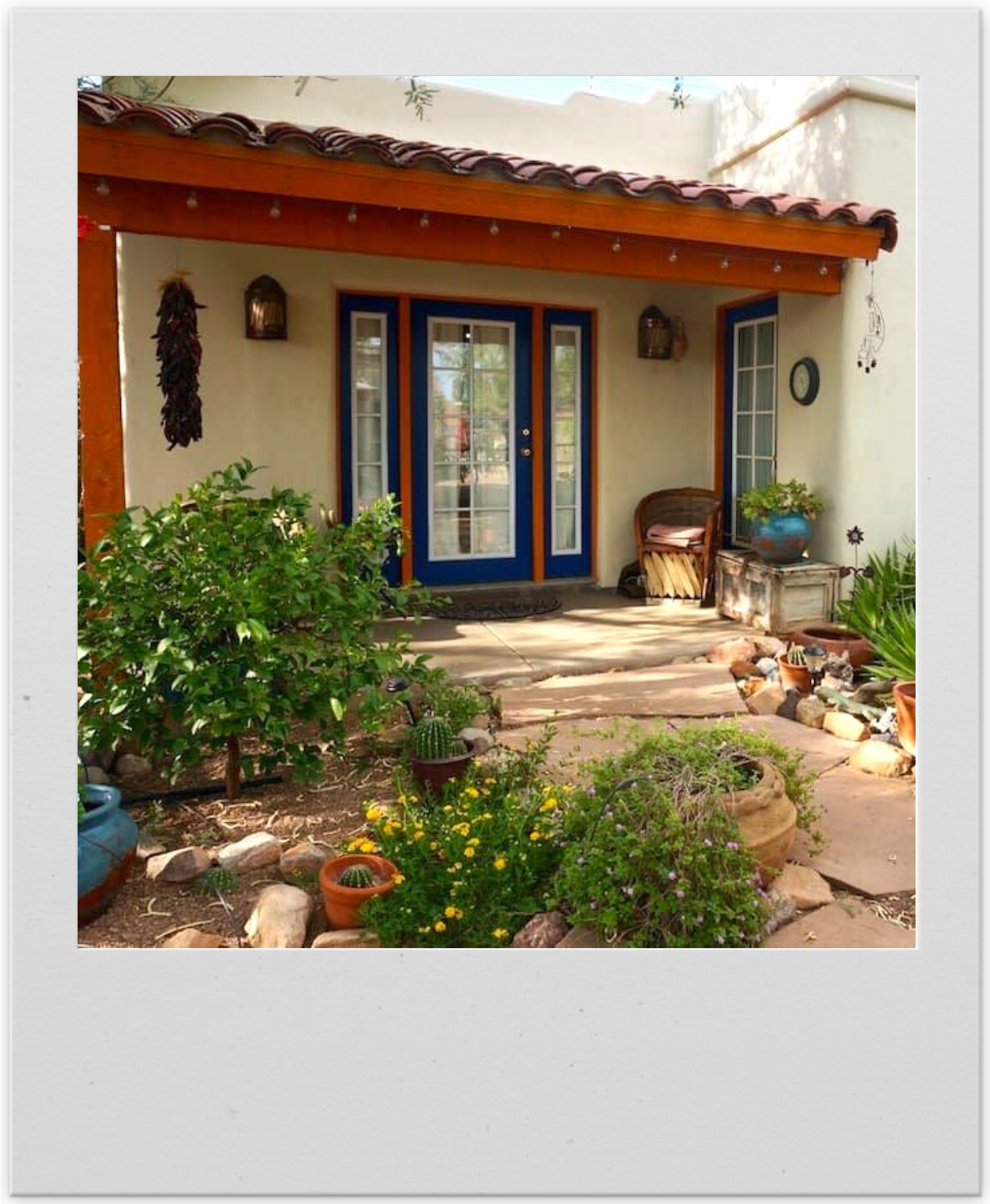 We walked around back and left our bikes by a large mesquite tree before entering the cottage through a side door. "Hellooo," Cheryl called, kicking off her flip flops. There was no answer, but I wasn't surprised. Something in the girl's breezy, uninhibited manner told me what she already knew: we were alone. 
"You hungry?" she asked. "I could eat," I replied, trying to sound grown up. "I'm not ready for dinner just yet, but let me fix you something," she said. 
I then watched in amazement as my friend, still in her swimsuit, expertly prepared a cheeseburger just for me. I marveled at her casual, effortless skill as she sliced the ripe tomato, lightly toasted the bun, and browned the juicy burger in a cast iron skillet, all the while chattering away, hand on her hip, no big deal. 
They say the way to a man's heart is through his stomach. I get that. Over the years I've shared many a special meal prepared by, or for, a beloved companion. But this was a first. I was just a twelve-year-old kid. No girl had ever cooked for me. The burger was delicious. If Jay could see me now, I thought. 
Cheryl then pulled a styrofoam container labeled "Eegee's" from the freezer, then led me by the hand to the living room sofa. "This is my favorite thing on a hot day," she said, feeding me a spoonful of the frozen tropical treat. "Mm, hmm," I responded approvingly. 
"It's even better with rum!" she giggles, producing a bottle from nowhere like a sleight-of-hand magician. "Now all we need is a little music." I see a radio on the side table and turn it on. The wail of a saxophone fills the room with sound: "Baker Street" by Gerry Rafferty. I feel like I'm in a movie.
Cheryl rests her head against my chest. 
She looks up. "Hey, how old are you, anyway?" 
"Fourteen," I lie. 
"So ... you ever gonna kiss me?" she asks.