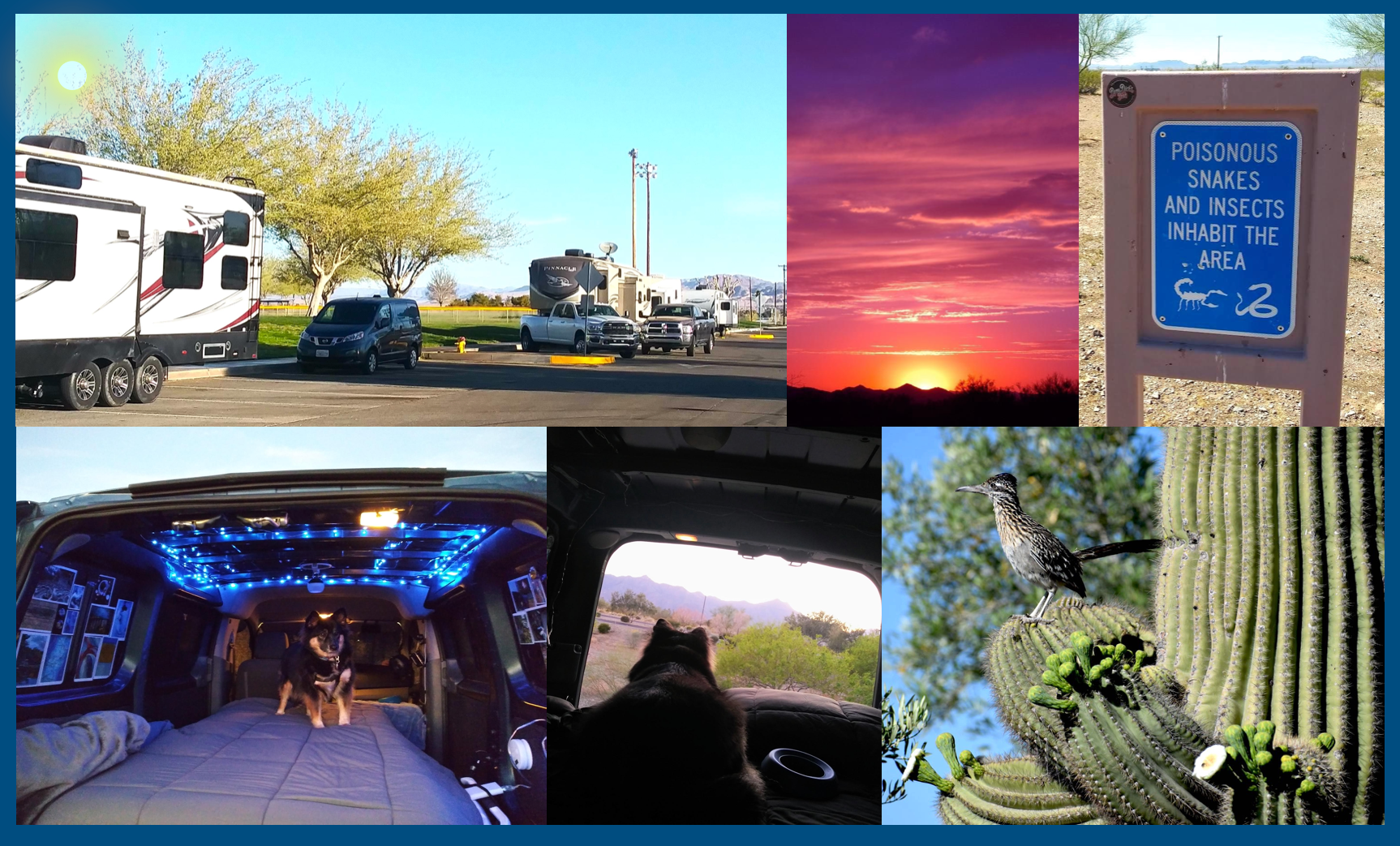 In Twentynine Palms, having tucked in for the night behind the big boys at Luckie Park, we were able to start our day with a vigorous game of fetch, or as Scout calls it, "Rowr-Roo." 
300 miles later we arrived in the Lonesome Desert just in time to witness a spectacular Arizona sunset. I've enjoyed sunsets all over the world, but none can compare. Thank you, Daddy Bill.
Today the Jazz Noir band rehearses in Phoenix for our upcoming show at Scottsdale Center for the Performing Arts. Then Scout and I will hit the road again, this time for Truth or Consequences, New Mexico.
We've been listening to books on tape while we drive. Current selection: Dolly Parton, Songteller: My Life in Lyrics.
Nobody's getting rich on this tour, but we're having loads of fun, and it's one hell of a vacation for my dog! #Forward #BoondockerBoondoggle