"There's no sensation to compare with this 
suspended animation, a state of bliss. 
Can't keep my mind from the circling sky. 
Tongue tied and twisted, just
an earthbound misfit, I."
—Pink Floyd
I'm not sure when or why I first became fascinated with flying, but I suspect it has something to do with my father. 
Daddy Bill was always looking skyward, peering jealously through his binoculars at the raptors kettling overhead. Like me, he could fly in his dreams, and as a boy he imagined doing it for real. Young Billy wanted so badly to be a bird. According to family legend, he even broke his leg in an attempt to launch himself into the clouds, after the ghost of my great grandmother appeared to him in a dream and encouraged him to leap off the roof of the barn. 
I guess the apple doesn't fall far from the tree, nor the boy from the barn. Unlike my Dad, I never watched birds, joined the air force, or injured myself trying to defeat the laws of physics, but I definitely inherited his vivid imagination and impulse to fly. 
Nearly all my childhood heroes were flyboys of one sort or another. There was Shin Hayata of Science Patrol, who transformed into the giant alien Ultraman (cue theme: "here he comes from the sky!"), and of course the space cop Green Lantern, whose alter ego Hal Jordan was a fearless test pilot. Luke had an X-wing and Kirk had a starship. James Bond had his jet pack and James Brown had his private jet. Neil Armstrong's moon-landing poster adorned my bedroom wall, and Ol' Blue Eyes filled our home with songs extolling the romance of air travel.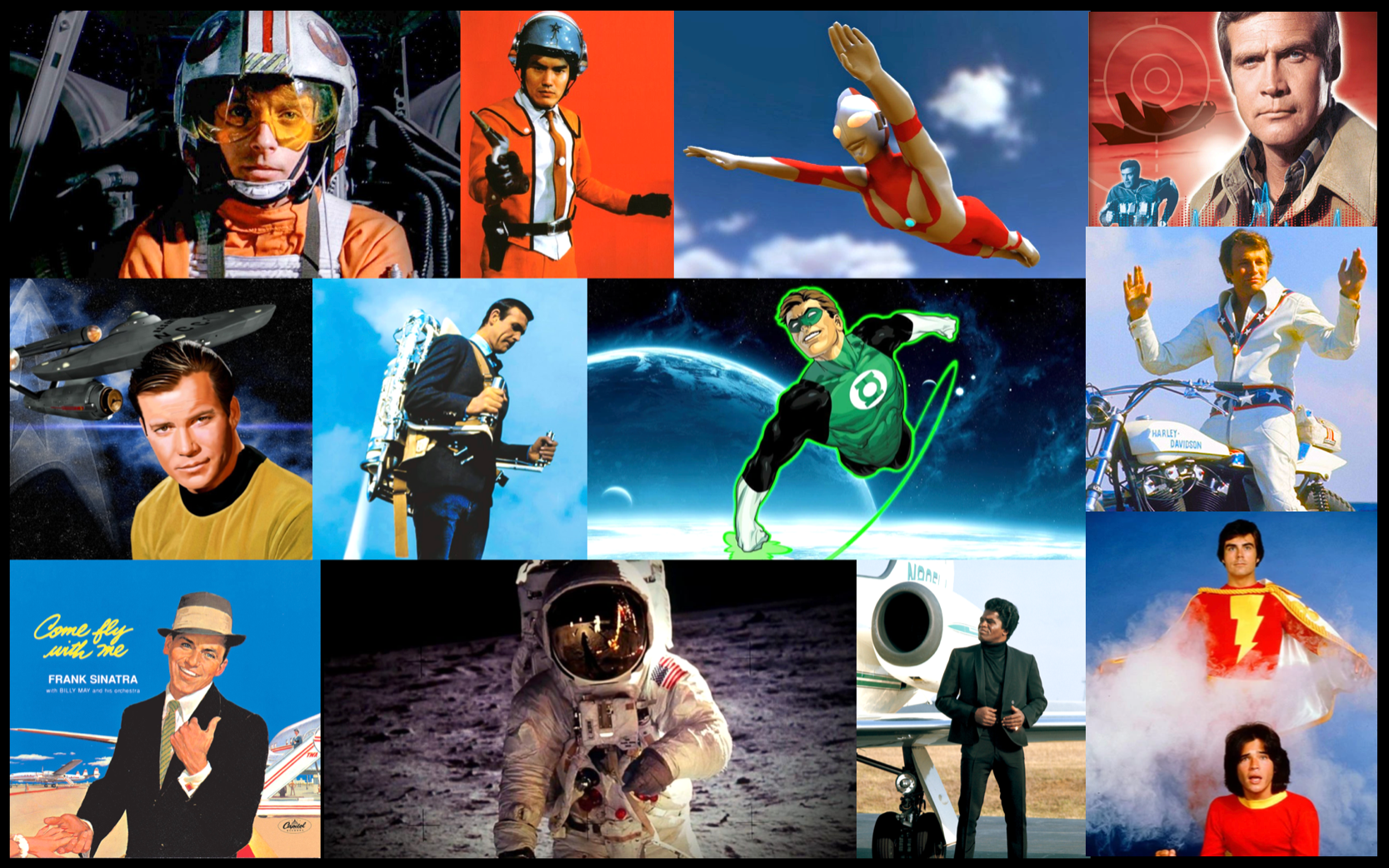 Nearly all my childhood heroes were flyboys of one sort or another.
Such notions were not uncommon for children of the 1960s and 70s. We were raised by television to defy gravity. 
Just as the previous generation had grown up playing Cops & Robbers or Cowboys & Indians, my friends and I played Star Trek and SuperFriends. It never would have occurred to me to pretend I was the Lone Ranger. I was more likely to choose Billy Batson (a boy who, by saying a magic word, can transform into a flying strongman), Steve Austin (a NASA astronaut/USAF pilot who survives a crash to become a powerful cyborg that can leap 30 feet into the air in slow motion), or Evel Knievel (a real life daredevil who dressed like a superhero and refused to remain earthbound). 
Could Evel Knievel fly? He sure as hell tried. My friends and I never missed Knievel's televised stunts, including his disastrous attempt to jump the Snake River Canyon in a rocket-propelled skycycle.
Some of my pals were even more obsessed with flight than I. Lance was a space nerd who knew everything about the Apollo missions and could even recite the names of all the astronauts. Jeffrey could tell you what kind of jet was flying overhead just by looking at its silhouette. And all of us were jealous of Payton, whose uncle was a helicopter pilot. 
Commercial airline flights were still considered a luxury in those days, something that only executives, celebrities and rich people could easily afford. This was the tail end of the Golden Age of Air Travel, when seats reclined all the way back and there was still plenty of legroom for everyone.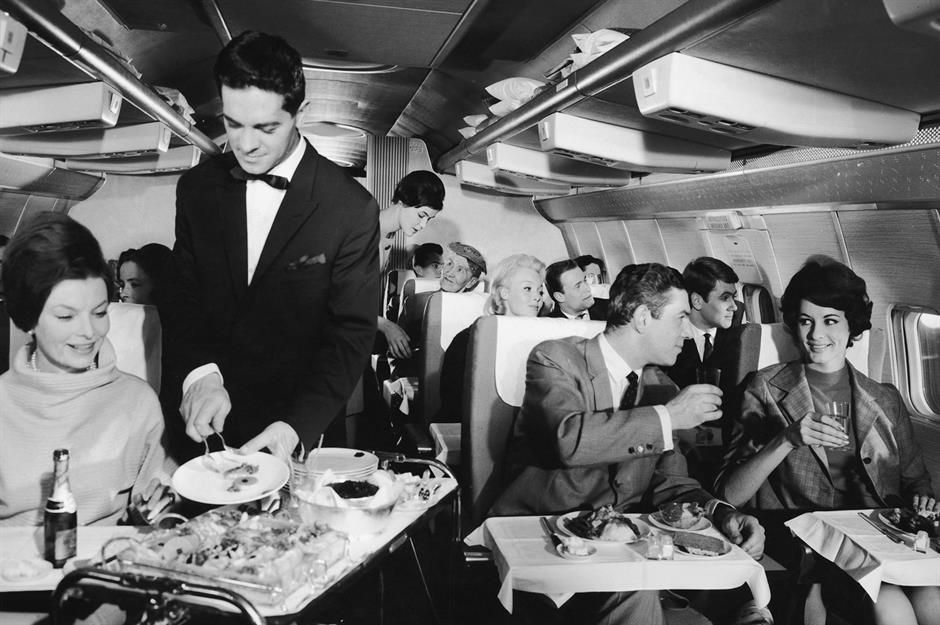 The Golden Age of Air Travel
Passengers wore their finest clothes, dined on steak and lobster, and drank endless complimentary cocktails. Beautiful air hostesses, glamorous as models, paraded the wide aisles with magazines and trays of hors d'oeuvres, pausing to lean and light the cigarettes of ladies and gentlemen alike. But the real stars of this hedonistic theater-in-the-sky were the dashing and charismatic pilots. Pilots commanded respect.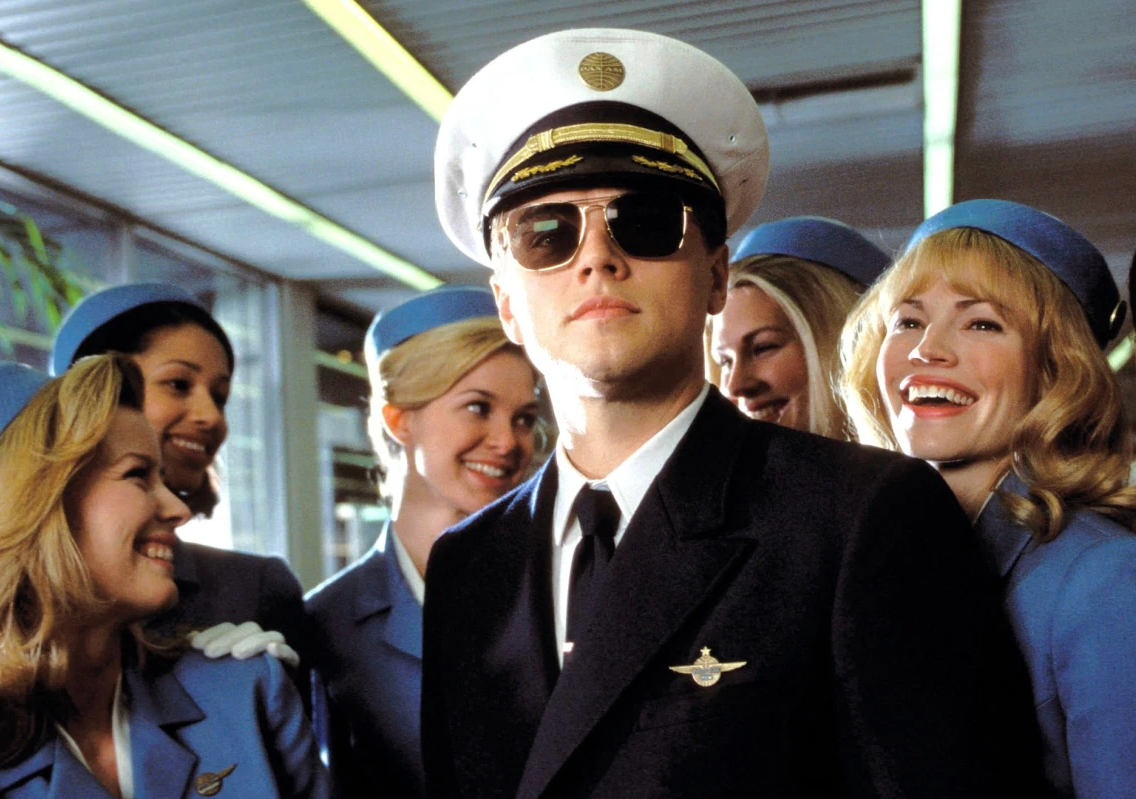 Pilots commanded respect
If you've ever seen the movie Catch Me If You Can starring Leonardo DiCaprio, you know what I'm talking about. Meeting an airline pilot in uniform was like shaking the hand of a famous military hero or movie star. I only flew a couple of times with my family back then, when I was still too young to appreciate or even fully recall the experience. But I do have one very clear memory: a friendly, square-jawed Delta Airlines pilot winking at me as he leaned over to hand me my very first souvenir kiddie wing pin. 
The first flight I remember well was not on a commercial airline, however, but a tiny Cessna seaplane that Daddy Bill chartered from Key West, Florida to the Dry Tortugas. The year was 1974 and I was nine years old.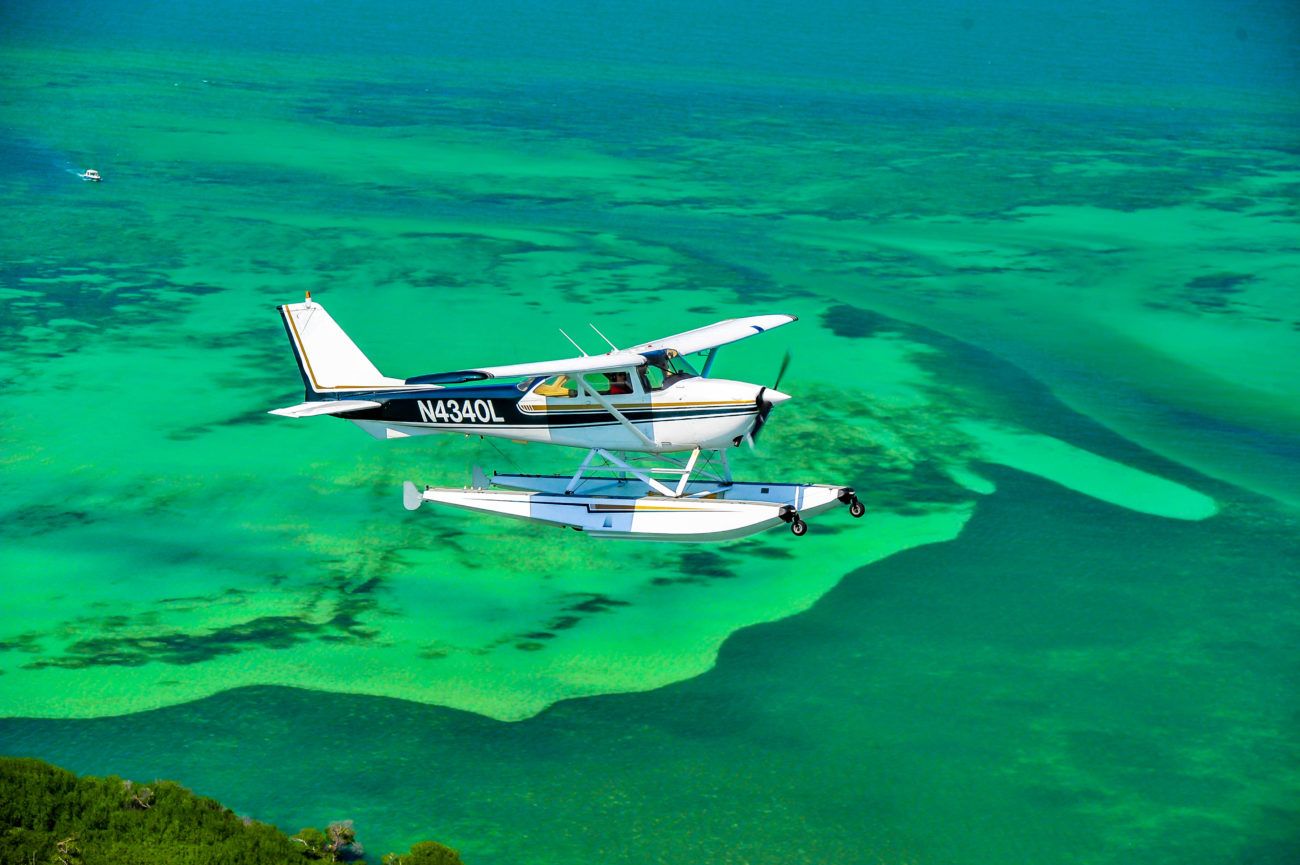 a Cessna seaplane in the Florida Keys
Our pilot, shouting over the engine's deafening roar, pointed out sharks, stingrays, and sunken treasure ships in the ocean below. My Dad only half listened, preferring to focus on the sky and his quest of adding some rare pelagic birds to his North American life list. I just giggled the entire time, giddy with delight as we soared through the air. When our pontoons finally touched down upon the surface of the water at Fort Jefferson, I squealed "Again! Let's go up again!" 
I would happily go up again and again over the next few years. By the early 1980s, commercial air travel had become significantly more affordable. Small budget airlines were just starting up, and the larger companies lowered their prices in order to compete. Like many middle class families, we chose to fly rather than spend most of our vacation driving to and from our destination. 
On the plane, people were still allowed to smoke, but it was becoming less fashionable to do so, and only first class passengers enjoyed the few remaining perks. They had their own dedicated flight attendant serving cocktails and canapés. Meanwhile, back in the cheap seats, where my family and I were squeezed together, "airplane food" meant stale, flavorless cafeteria fare on a plastic tray. 
The Golden Age of Travel was over, but I didn't care. I loved flying and looked forward to every opportunity.
Some of the grown-ups teased me for being "journey proud," a southern expression for folks who get so excited that they can't sleep the night before a trip. 
What can I say?
I'm still that way today. 
Next: 
UP IN THE AIR 
PART 2 — SEASONED TRAVELER