"You've taken your first step into a larger world." 
—Obi-Wan Kenobi 
When I was first starting out, my mentor Art Farmer told me what it really takes to persevere in this business. "Do you like to travel?" he asked. "Well, get used to it, because that's the life of a musician." 
I was reminded of his words a few years later when I asked record producer Cookie Marenco how to get the word out about my first CD. "You just need to go on tour," she replied matter of factly. "It's all about the tour. Your tour schedule determines everything: which stations play your music, what stores will carry it, when publications will review it, how people hear about it, and most importantly, whether anyone buys it." 
Such advice may seem silly in this digital age of streaming music and social media. Today, virtually anyone with the right look or gimmick has the potential to "go viral" without ever leaving home. But back in the 20th century we had no choice but to hit the road and participate in the obligatory rain dance of (jargon alert!) flacks, hacks, trades, jocks, promos, co-ops, end caps, take ones, tip sheets, and street teams. The music business was an expensive and time-consuming hustle, and the whole megillah hinged on one's willingness to travel. 
No problem here. Daddy Bill conscripted me into the vagabond lifestyle when I was still a toddler. I pretty much grew up in the backseat of his VW Fastback. By the time I left home at age 17, we had already moved nine times and taken dozens of road trips together.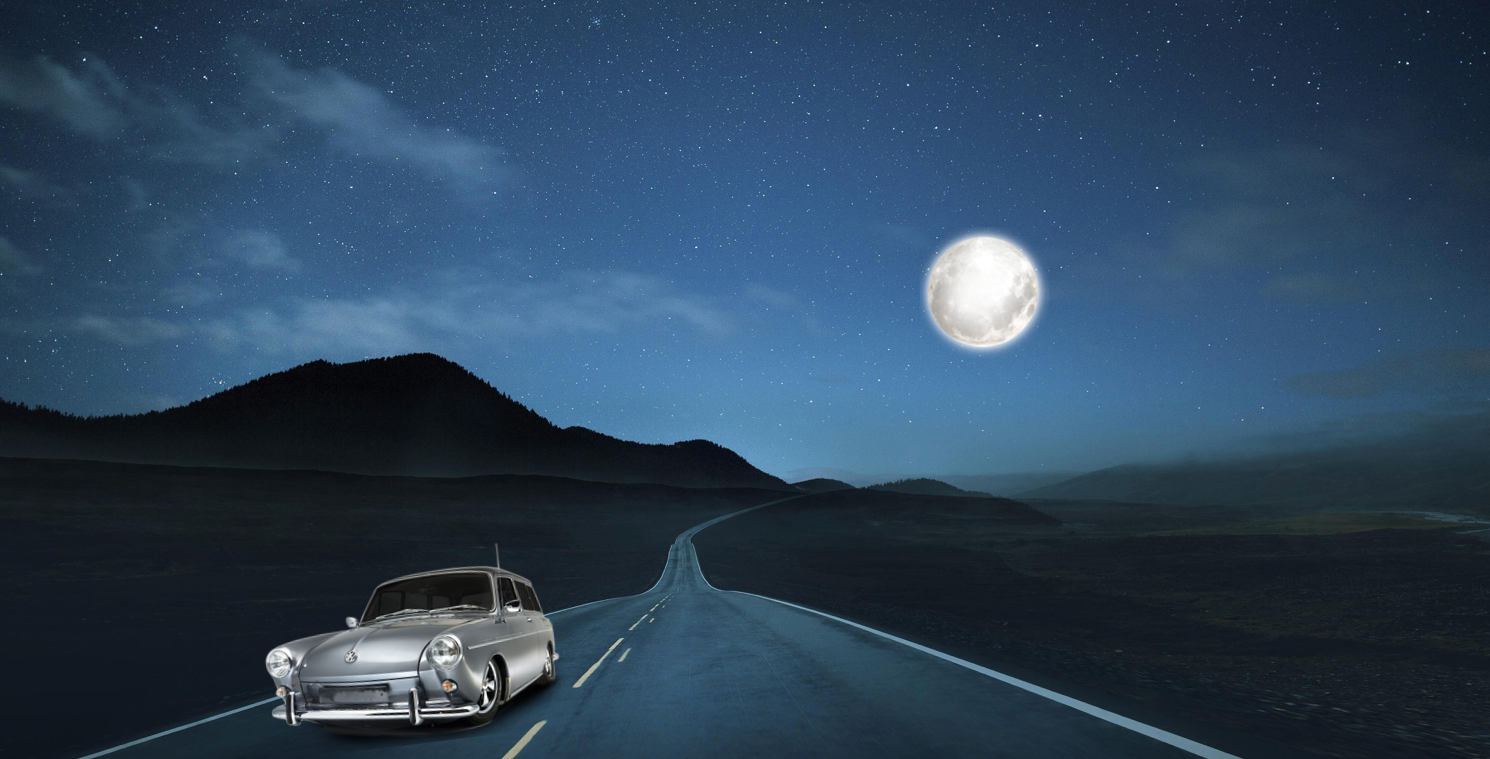 I pretty much grew up in the backseat of Daddy Bill's VW Fastback 
By high school and college I'd begun to hit my wayfaring stride. I saved my pennies to fly from my father's house in the Sonoran Desert to the snowy pines of Interlochen and the slushy streets of Boston. I rambled through New England for pick-up dates in the horn sections of touring Motown and pop acts, met up with Art for flugelhorn lessons on both coasts, and journeyed to Florida and California for gigs with Berklee friends. I even maxed out my first couple of credit cards chasing a particularly enthralling girl from New York City to London, Ontario, and back again. I was a novice nomad, but was already on a first name basis with half a dozen skycaps and flight attendants. 
So by 1995, when I began touring as a bandleader in support of my debut album Red Reflections, I was already a seasoned traveler. I well acquainted with the rules of the road: pack light, arrive early, sit tight, be cool, expect delays. 
I tried to find out everything I could about how to make the most of life on the road. Hal Galper had not yet published The Touring Musician, the resource that would ultimately become my bible, so I collected travel hacks wherever I could find them. I worked with agents to find the best deals, consulted a nutritionist for health and wellness ideas, and read magazines to collect business travel tips and tricks. I even asked experienced flyers to share their secrets for gaming the system, such as how to qualify for early boarding and how to gain admission to exclusive airport lounges with fireplaces, daybeds and private showers. 
But my number one travel guru, the person from whom I learned the most, was my friend and fellow road warrior, bassist Ruth Davies. We called Ruth "Felix The Cat" because her tiny magical travel bag always seemed to hold whatever anyone needed, be it an allen wrench, gaffer's tape, a sewing kit or cold medicine. After years of touring with blues legend Charles Brown, Ruth knew everything there was to know about life on the road. She taught me how to "advance" each stop along the tour, insuring that all our backline tech and ground transportation needs were covered, as well as how to anticipate problems and prepare for every contingency.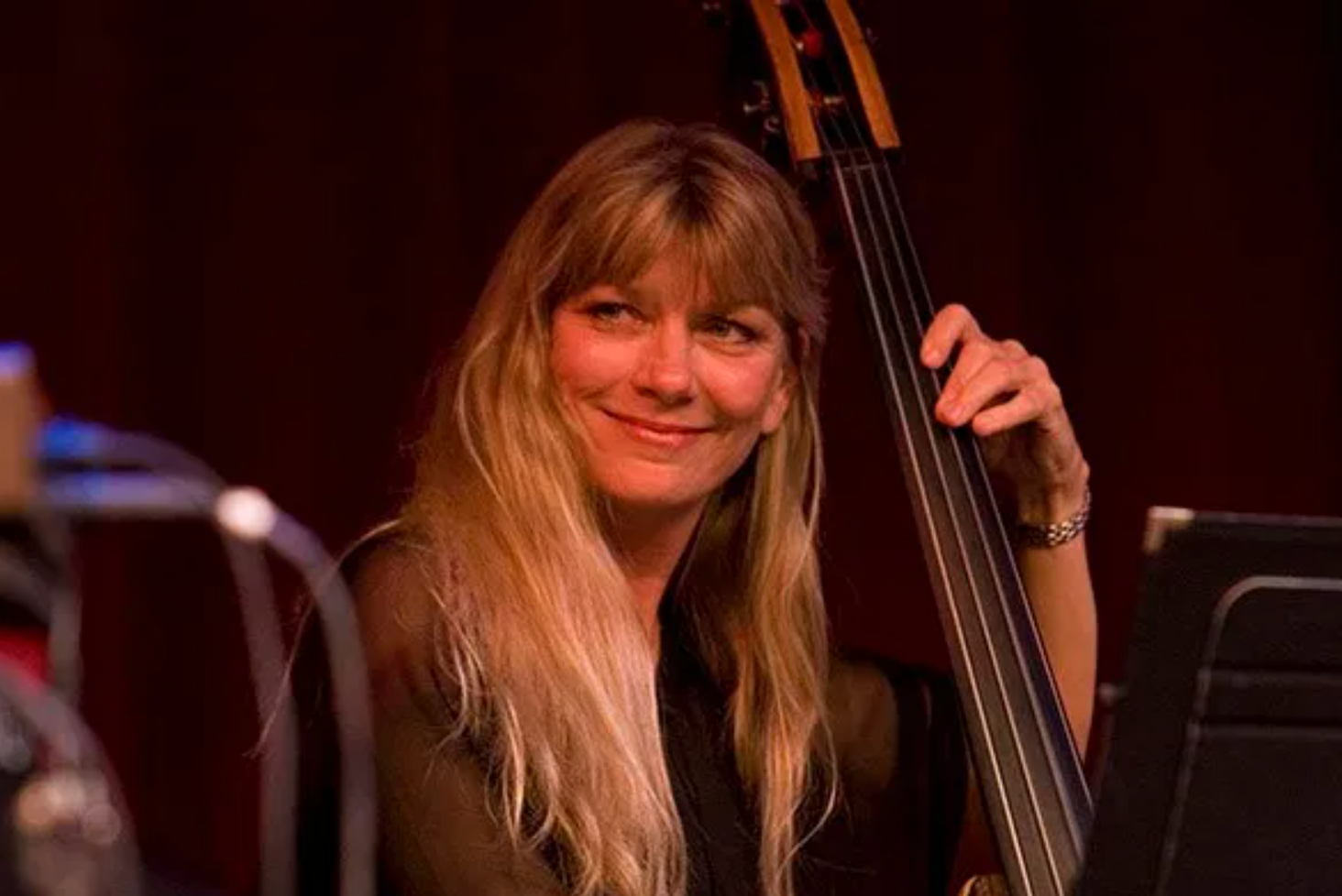 The person from whom I learned the most was my friend and fellow road warrior, bassist Ruth Davies
Our first tours beyond the Bay Area were to other cultural hubs out west: Los Angeles, San Diego, Seattle, Portland, Santa Fe, Albuquerque, Las Vegas, Phoenix. Eventually our circuit expanded to include a few midwest and east coast dates as well. We were still only traveling domestically, but since concert promoters rarely covered our travel costs, we learned to leverage frequent flyer miles and points-based affinity programs to receive discounted flights and hotel stays. 
Then in the late 1990s I lucked into a quasi-sponsorship arrangement with American Airlines which enabled me to fly at no cost whatsoever. Amazing! I would volunteer a few hours each week to assist my friend Bobbi, an event promotions manager for the carrier. In exchange she gave me vouchers for free air travel throughout the United States.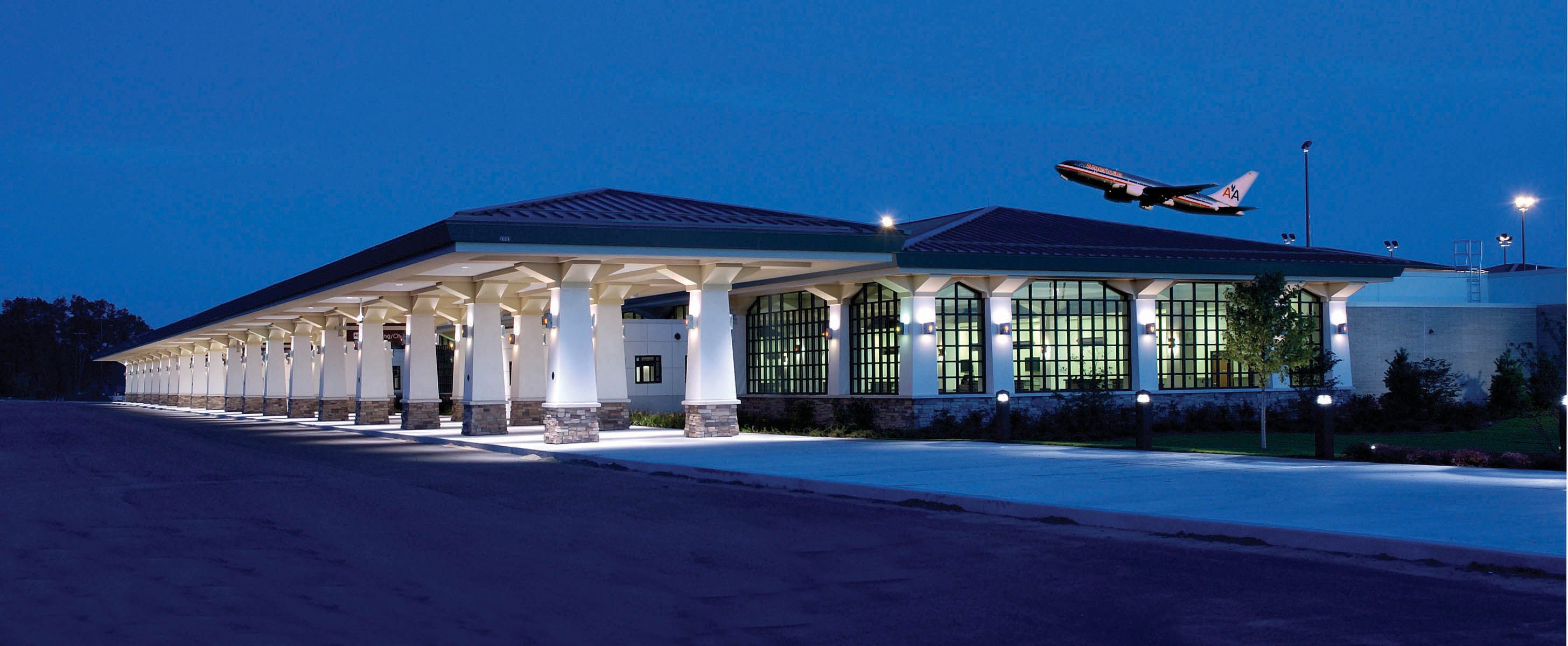 In the late 1990s I flew free-of-charge on American Airlines throughout the United States
Since these were the same certificates used by official airline personnel, gate agents would often quietly upgrade me to first class, no questions asked. Unfortunately, however, I was required to fly "stand by" and was occasionally asked to give up my seat in order to accommodate a paying customer. Plus, no matter where my final destination was, American always seemed to route me through DFW. On more than one occasion, what should've been a two-hour hop from SF to Portland turned into an all day odyssey with a long layover in Dallas.  
Crazy, right? I didn't mind. A free flight is a free flight. Plus, by that point I had trained myself to work at the gate and sleep on the plane. I took the earliest possible flight the day before a show so that any delays would only be a minor inconvenience. And I always brought my practice mute so that even long layovers would be time well-spent. 
Whenever possible, I chose to fly out of Oakland, my home airport. OAK was a dream back then, much smaller and way hipper than SFO. They let you park right in front of the terminal, check-in was a breeze, and they even played classic jazz over the public address system. Within a few minutes of handing off your bags curbside, you could be relaxing at your gate, listening to Cannonball Adderley, and enjoying a nice hot cup of Peet's coffee and a delicious veggie burger from Your Black Muslim Bakery.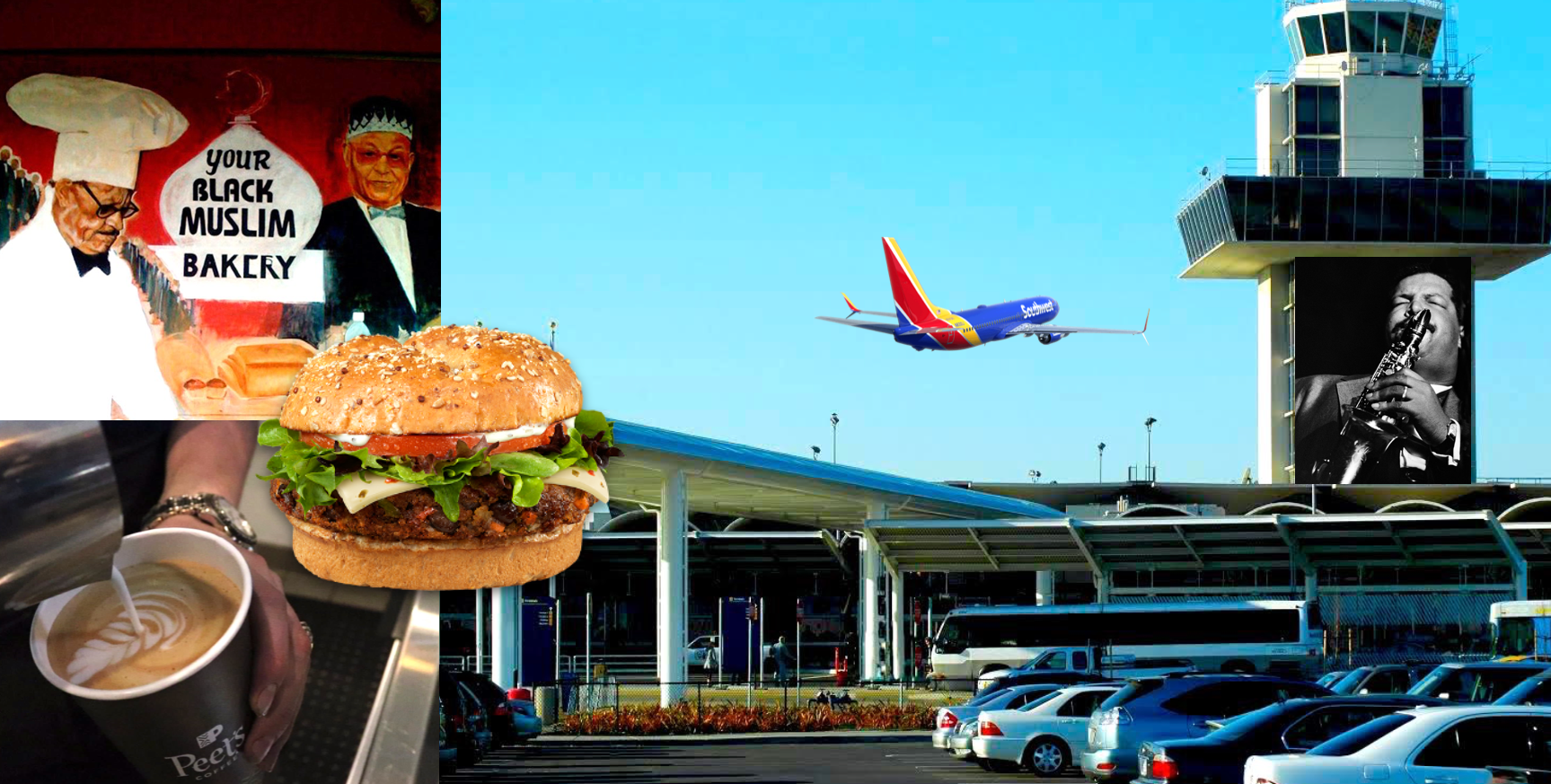 Oakland Airport was a dream back then, much smaller and way hipper than SFO
Those were the halcyon days, before the current era of shrinking seats, lost legroom and silly TSA "security theater." After 9/11 lots of folks gave up on air travel entirely ... but not me.
I was about to take my first step into a larger world. 
Next: 
UP IN THE AIR
PART 3 — CITIZEN OF THE WORLD