"It's not just about me and my dream
of doing nothing. It's about all of us!"
—Peter Gibbons
"Now is the age of anxiety."
—W.H. Auden 
"Don't make me dance."
—Lilia 
I'm a big fan of CBS Sunday Morning. The show's bright, optimistic tone, cheerful sun iconography, and calming nature videos are usually a welcome comfort. But this week's episode made me anxious. 
The entire show was dedicated to the encouragement of widespread tourism, as if we're already living in a post-pandemic world. From host Jane Pauley to travel guru Rick Steves to the lemon merchants of the Amalfi Coast, everyone seemed to be singing from the same reckless hymn sheet. There was even a segment promoting revenge tourism, the idea that pleasure travel is even more fun now, as a giant middle finger to COVID-19. 
Are you kidding me? Aren't we being a little premature?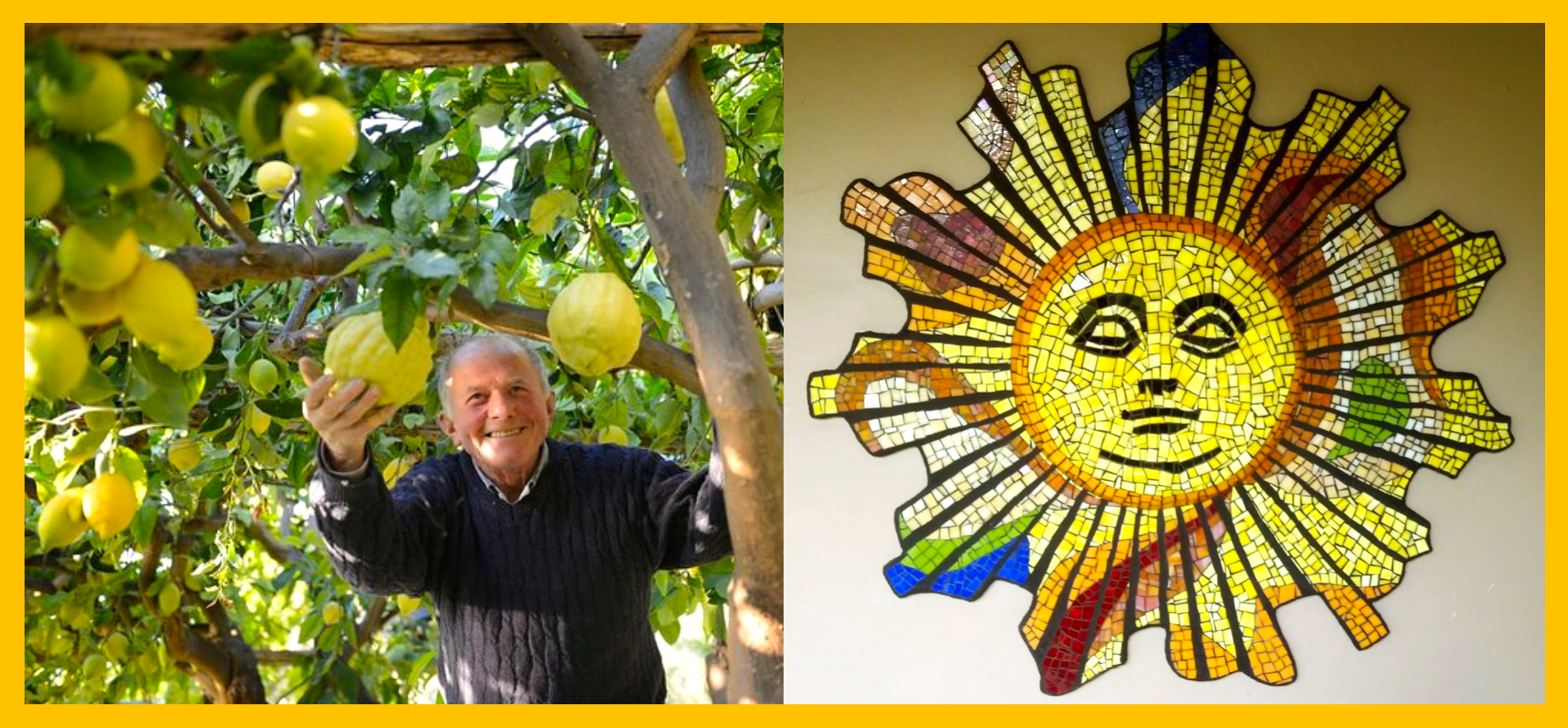 CBS Sunday Morning is usually a welcome comfort, but this episode made me anxious
I dig that people are restless, and I understand we're all feeling more hopeful as vaccinations increase. But the virus is still surging in many areas, and some of those new variants are scary. There are now 141 million cases worldwide, including 32 million in the USA of which 566,000 have proven fatal. This thing ain't over yet. Is now really the time to cheerlead for non-essential travel? 
Don't get me wrong. I've been a travel enthusiast all my life. In the 1970s of my youth, Daddy Bill and I road-tripped everywhere, from the Great Smoky Mountains to the Florida Keys to the Sonoran Desert. In the decades since I've had the privilege of making new friends in Azerbaijan, Barbados, Belgium, Cambodia, Canada, Chile, Czech Republic, England, France, Greece, Indonesia, Italy, Japan, Luxembourg, Mexico, Netherlands, Poland, Thailand and nearly every one of these United States. #AlphabeticalHumbleBrag
I'm profoundly grateful for my travels, and I wholeheartedly agree with the late Anthony Bourdain (a personal hero), who contended that travel, if we do it right, is our best defense against racism and xenophobia. You dig?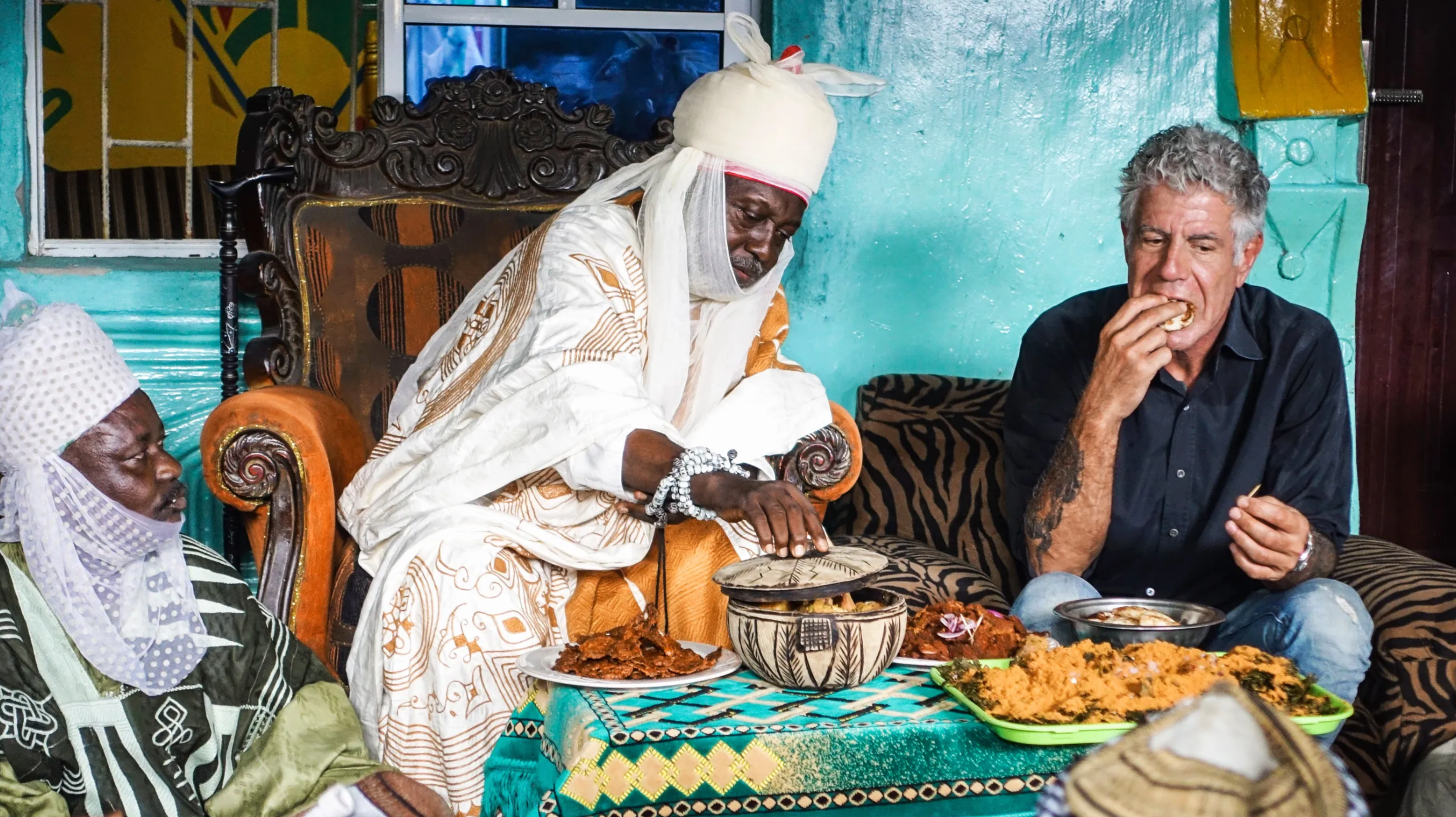 xenophile hero Anthony Bourdain and friends showing us how its done 
Cultural tourism literally brings us together! That's one of the reasons I chose this career. Travel is the lifeblood of our business. You don't meet many xenophobic musicians. 
But this year? I'm not feeling it. 
Don't be surprised. After all, I'm the Proletarian Contrarian. My entire life has been an exercise in cognitive dissonance. Swimming against the current? It's kinda my thing. 
While most of my friends were leading responsible lives, raising families and being good citizens, I was traveling 57,000 miles a year to honk my horn among the great unwashed. It stands to reason that now, when I feel afraid to venture beyond my front gate, the rest of the world can't wait to get on a plane!
As one sidelined traveler told the Wall Street Journal, "The moment can't come soon enough to actually hit the road again. We're all kind of clamoring for the celebration party." 
Not all of us, pal. As usual, I'm out of step with the zeitgeist.
I just got my second shot of Dolly Vax.
I'm very grateful, but also anxious.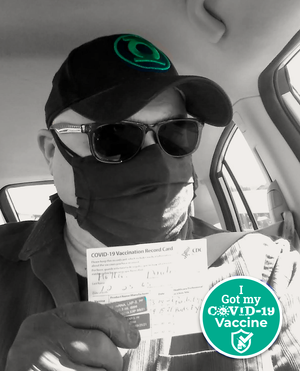 grateful, but also anxious
Some of my uneasiness is just a lingering reaction to the white coat effect. I always experience irrational fear and agitation around doctor stuff. The stakes are higher this time (i.e., deadly global plague), which only exacerbates matters. 
I'm also anxious about the uncertainty of it all. Maybe I'll have a bad reaction to the vaccine. Maybe the vax won't work, and I'll still catch covid. Or maybe it will work, and the next bug is the one that gets me. See what I mean? 
And it's not only the pandemic that makes me nervous. I'm justifiably worried over the state of the world. So much vitriol and violence in the news. Racial unrest. Joblessness, homelessness, food insecurity. Explosions. Invasions. Protests. Riots. Wildfires. Floods. Hurricanes. Police brutality. Political corruption. Voter suppression. Cancel culture. Rampant stupidity. Nazis! Four full years of enduring daily presidential messages of hate. (Aren't we all still suffering PTSD from that SOB?)
Then there's the hypervigilance. I don't mind telling you, I'm straight up terrified of catching a stray bullet. It seems every week there's another random, senseless mass shooting in this country. I'm always checking over my shoulder and looking for the exits. How does anyone feel safe in a crowd anymore? 
Some of this anxiety is grief-related. I'm still mourning the loss of my father. I feel untethered, like an orphan. Facing a world without him in it fills me with dread.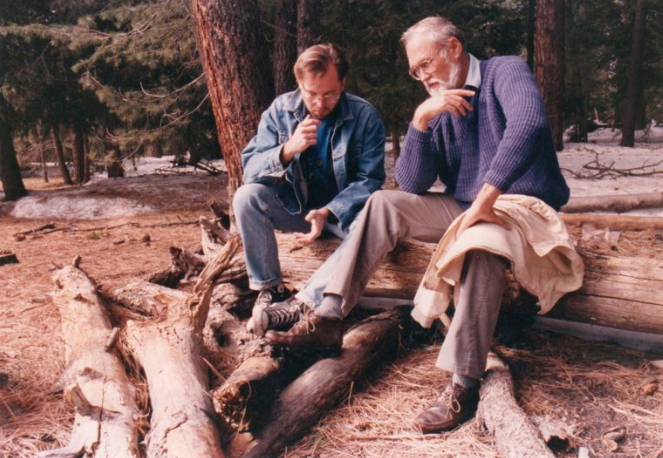 facing a world without him in it fills me with dread 
So I'm delighted the vaccines are here, and grateful to have received mine. And I'm glad that people are feeling more hopeful, but not if it means we all have to go rushing back. 
Because if I'm being truly honest here, the main reason I feel anxious is this: I'm simply not ready. 
I'm just not ready to go back. Not yet. I'm not ready for the ambitious workaday world with all its expectations and obligations. I'm not ready to leave the safety and security of my Hunker Bunker. And I'm definitely not ready to resume that relentless hustle and grind. 
I'm here for the music, not the dance.