One year ago this week, the World Health Organization declared COVID-19 a global pandemic and we began sheltering in place. 
I took the warnings seriously, even though staying home meant figuring out how to pay the bills while simultaneously transitioning from touring performer to online music teacher (aka "building the plane as you fly it"). Planning for the worst while hoping for the best, I also took the opportunity to update my will and put my affairs in order. I resolved to hunker down and wait this thing out until it's safe to get out there again. 
As you may remember, when this shutdown first began we were told to be patient, because "it could take several weeks before things return to normal." Those weeks turned into months. Now it's been a full year. 
Yesterday I received my first dose of the Moderna (aka Dolly Parton) vaccine. Hooray! Over 10% of the U.S. population has been fully vaccinated so far. According to the CDC, we should all continue to observe safety protocols until we reach about 80%, at which point we're likely to achieve herd immunity.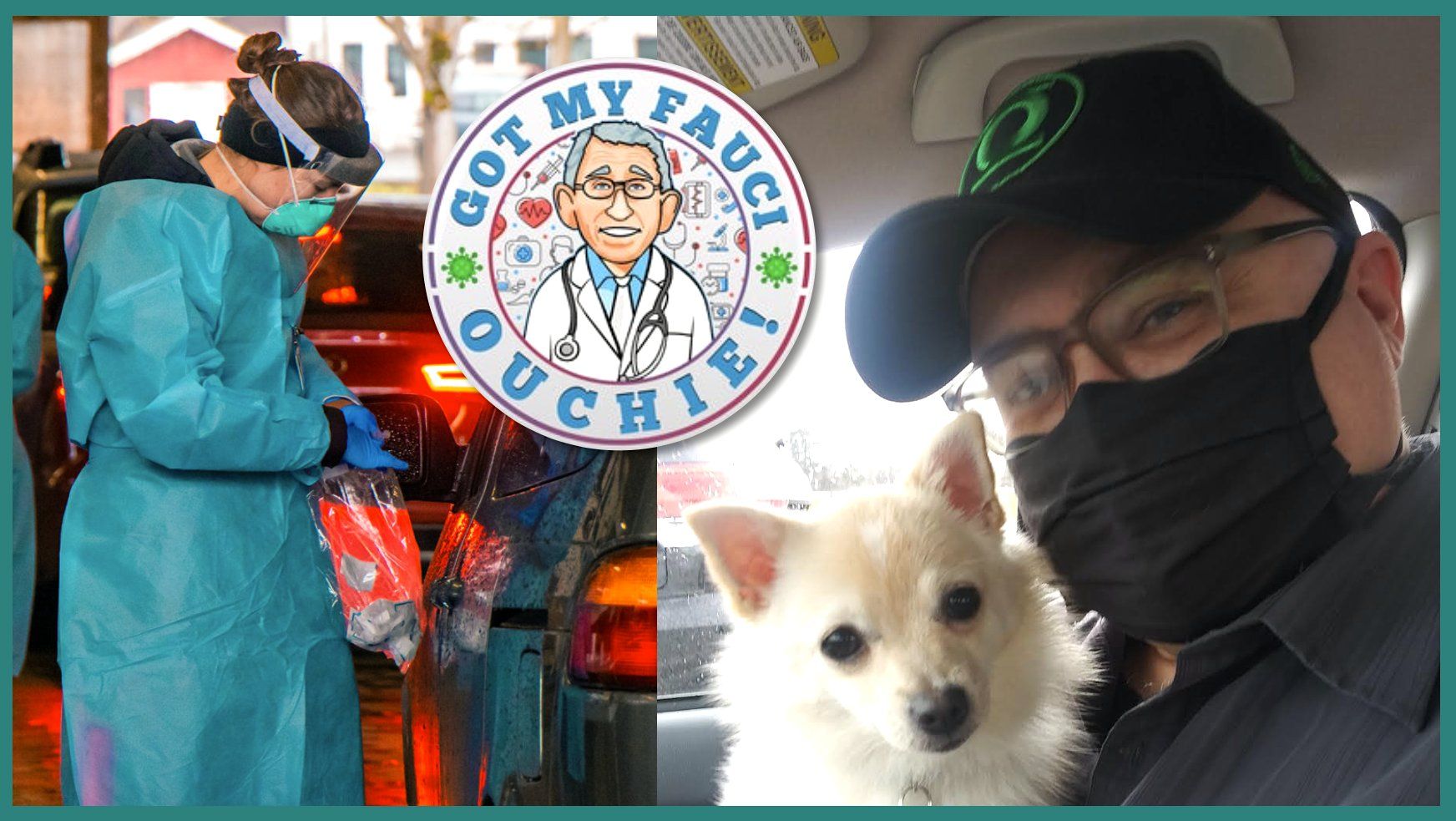 Why is this man smizing? After a full year of sheltering in place, he just received his first dose of Dolly Vax
 
So we're now in a kind of arms race — a shots-in-arms race, if you will — against the dual forces of vaccine hesitancy and the evolving COVID-19 variants. The idea is to get most of the populace immunized before the virus mutates so much that the available vaccines become ineffective. 
Unfortunately, some states have already jumped the gun, prematurely abolishing mask-wearing laws. Scientist Neil deGrasse Tyson observes that such actions are "like designating a peeing section of the swimming pool." 
Here in Lewis County, Washington, it's fashionable to resist any attempts to suspend individual freedoms in the interest of public health. In other words, folks around these parts don't take kindly to the government telling us what we can and cannot do. 
But even here, people seem to be getting the message. Our pop-up drive-thru vaccination site at the Lewis County Fairgrounds is proving to be very popular. I even noticed, in the long line of vehicles waiting for the vaccine, several campaign bumper stickers for our disgraced former president, who received his own immunization in secret after calling the pandemic a hoax. Sigh.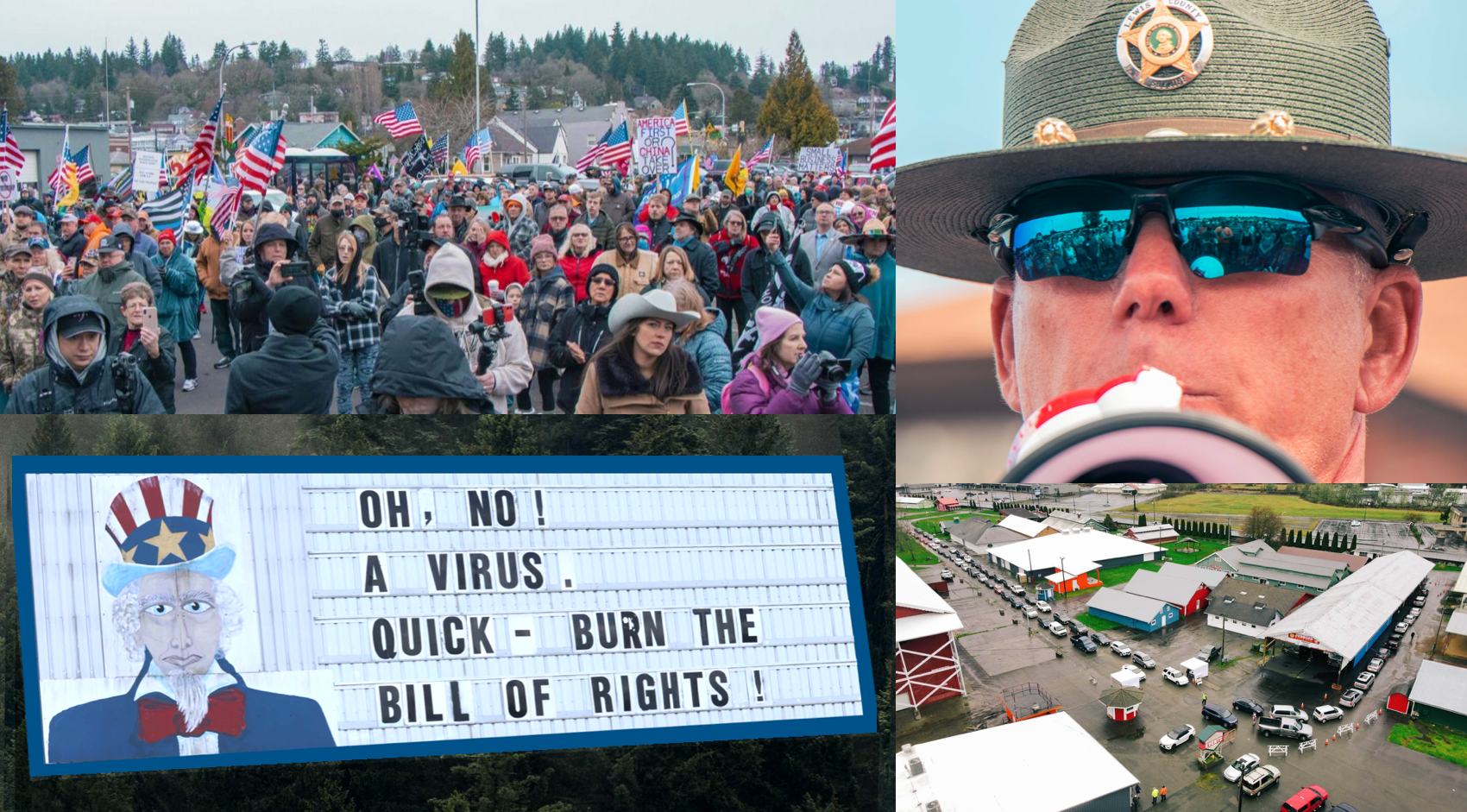 Although many protested against state-mandated health measures,
Lewis County residents are now lining-up for vaccination
In the future, after this deadly pandemic is well behind us, those of us who were fortunate enough to survive may find it difficult to remember all the troubles we collectively endured over this past year. Beyond the considerable health and safety concerns, the coronavirus era has also been an unprecedented time of economic hardship, social unrest, political instability, ecological imbalance and existential crisis. 
So much struggle and sacrifice, fear and frustration, grief and loss. We worry about our sick friends, and we mourn those who died during the shutdown, including non-Covid deaths like that of my father, who succumbed to Parkinson's while in hospice, just before Christmas, 1500 miles away. 
It's been a long, hard year. Yet even as we reflect on its ravages, and at the risk of seeming insensitive to the suffering of others, we must acknowledge that some positive things have also transpired.
For example, my immediate family and I have enjoyed better health during this global pandemic than before it began. Ironic, 
I know.
You see, chronic low-grade illness is an occupational hazard for the touring musician. Jet-lagged and sleep-deprived, we ply our trade among the great unwashed, exposing ourselves to all manner of viruses and infections on the road. 
It's always something. You get food poisoning at a roadside diner. That night you go to work anyway, because what can you do? A fellow musician gives you a hug, and afterward you notice she has the sniffles. On the flight home, everybody is coughing and sneezing. Each day is another chance to catch a bug and pass it along to someone else. 
But it turns out, when you remove travel and social interaction from the equation, good health returns. In fact, during this year at home, no-one at my house was even mildly sick. Not once! Apparently, staying home not only limits your chances of exposure to coronavirus, it also provides a bulwark against the flu, upset stomach, sore throat, even the common cold.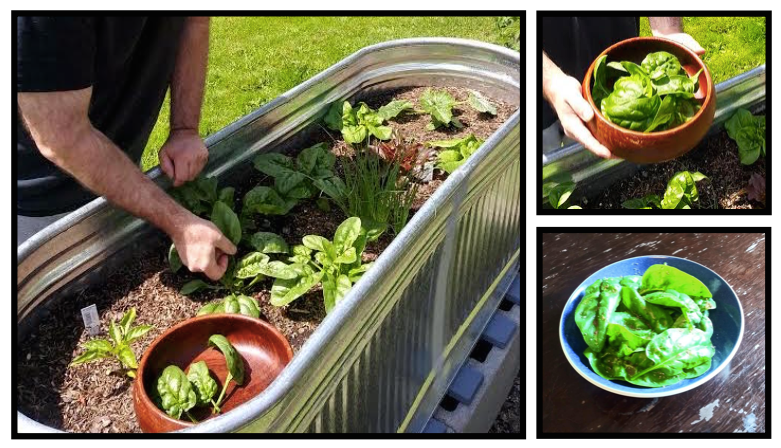 Home-cooked meals heal body and soul, especially when you harvest fresh vegetables from the garden
I've even lost weight! During this lockdown, I've been able to eat right, exercise, get plenty of rest and practice good sleep hygiene, all with a consistency that I found impossible to maintain when traveling. 
Dare I say it? This health crisis has been good for my health. 
Next: 
THE HUNKER BUNKER REPORT
Part 2 — FISCAL HEALTH