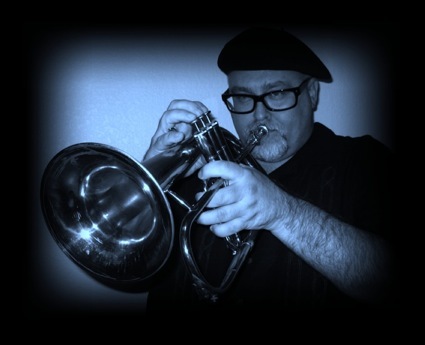 INTENDED approach to improvising:
Don't think. Just listen and react. Don't play licks and patterns. Create melodies. Let the horn sing, and play from the heart.
ACTUAL thoughts while improvising:
Here comes the turnaround...classic Brownie riff goes here...nope, this tempo's all wrong. Bop scale! Cleverly ironic Daft Punk quote! Ooh, that was hip. Nobody caught it, of course. Now C-sharp diminished up the...Fail! Awww. Nick Payton wouldn't have missed that high note. Third valve is sticky...uh...where does the bridge go again? No idea. Blues lick! What the hell is happening? I wish the bass player would play the damn roots. Sloan Sabbith. Sloan Sabbith. Sloan Sabbith. Two, five, wonder what's for lunch? Hey now, that was kinda awesome. Sloan Sabbith. Oops, lost the form.