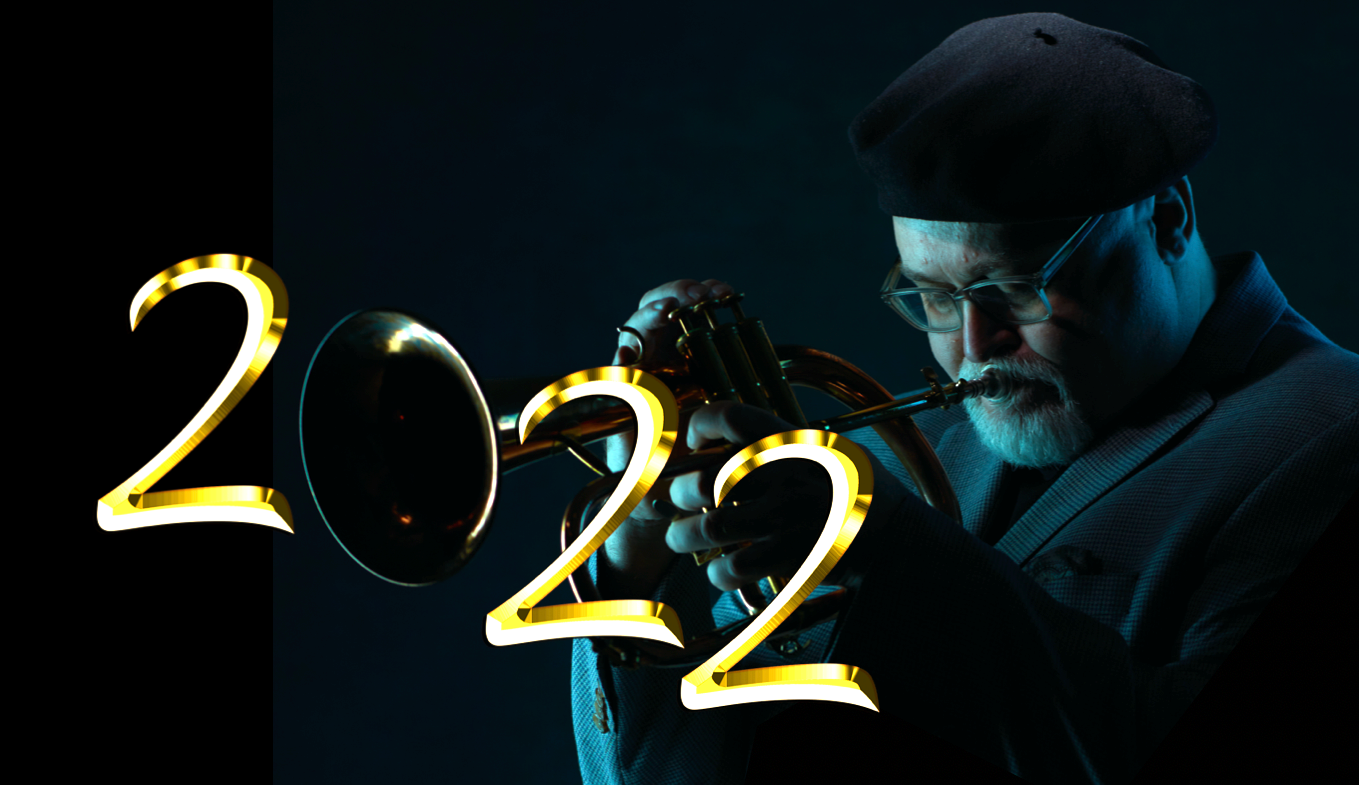 Health 
Recommit to OMAD, black coffee, and portion control. 
Plant new salad vegetables in the garden. 
Walk every day before the evening meal. 
Curtail alcohol consumption. 
Prioritize memory work. 
Music 
Perform mostly songs from the new album. 
Expand melodic range in both directions. 
Arrange Joni Mitchell material for Holly. 
Write songs for top Indiegogo backers. 
Study Nelson Riddle's orchestration. 
Practice Beleza duo repertoire. 
Business 
Arrange for album design, distribution, promotion, and marketing.
Maintain tourbus with regular servicing, repairs, and upgrades. 
Apply for touring, residency, and commissioning grants. 
Schedule tours and album release events. 
Purchase a backup horn. 
Reduce debt by 25%. 

Personal 
Make an emergency response plan.
Write a blog post every week. 
Invest in home security.
Make time for friends. 
Practice gratitude.
Pace yourself.
Go fishing.