memoria praeteritorum bonorum 
As we approach the first anniversary of this damndemic, I grow ever wistful for my old life on the road. 
My propensity for rosy retrospection is well-documented, but I'm often surprised by where the waves of nostalgia choose to make landfall. Curiously, I don't miss the big cosmopolitan cities so much as the funky little towns, especially those special places that made a mark on my heart, the places to which I loved returning, year after year. 
Of late I think of Santa Cruz.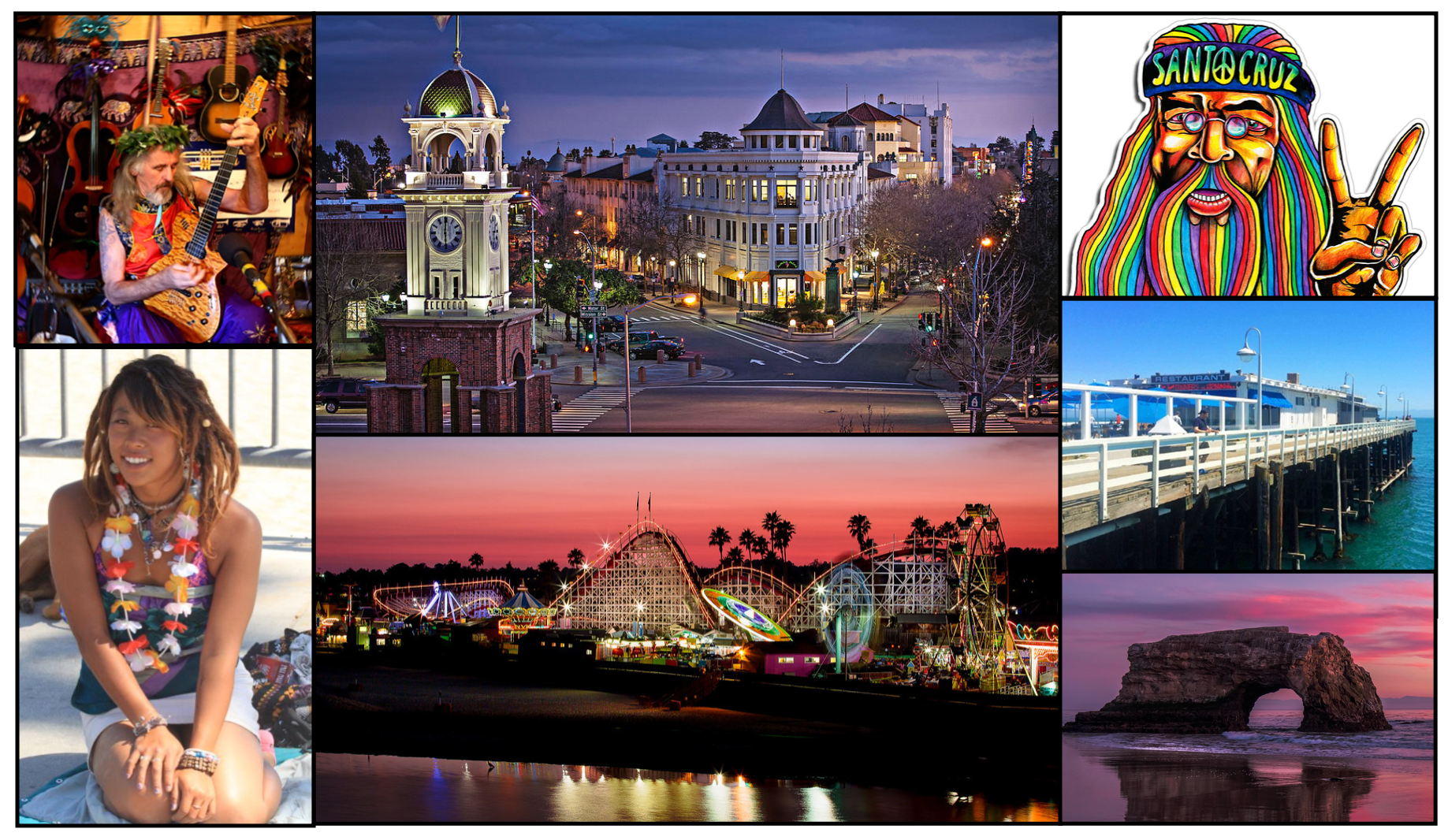 I love this dirty town!
About 75 miles south of San Francisco, and just over the hill from San Jose, the colorful seaside hamlet of Santa Cruz, California was one of my early discoveries when I first began traveling for music in the 1990s. 
Among its myriad charms, Santa Cruz is home to Kuumbwa Jazz Center, a great little concert venue managed by true believers Tim Jackson and Bobbi Todaro. Named for the Swahili concept of creative spontaneity, Kuumbwa is much beloved in the community of musicians. Where else can you perform for an enthusiastic listening audience, in a convivial room with an expert sound engineer and a recently tuned, well-maintained grand piano? You'd be surprised how seldom such a confluence occurs.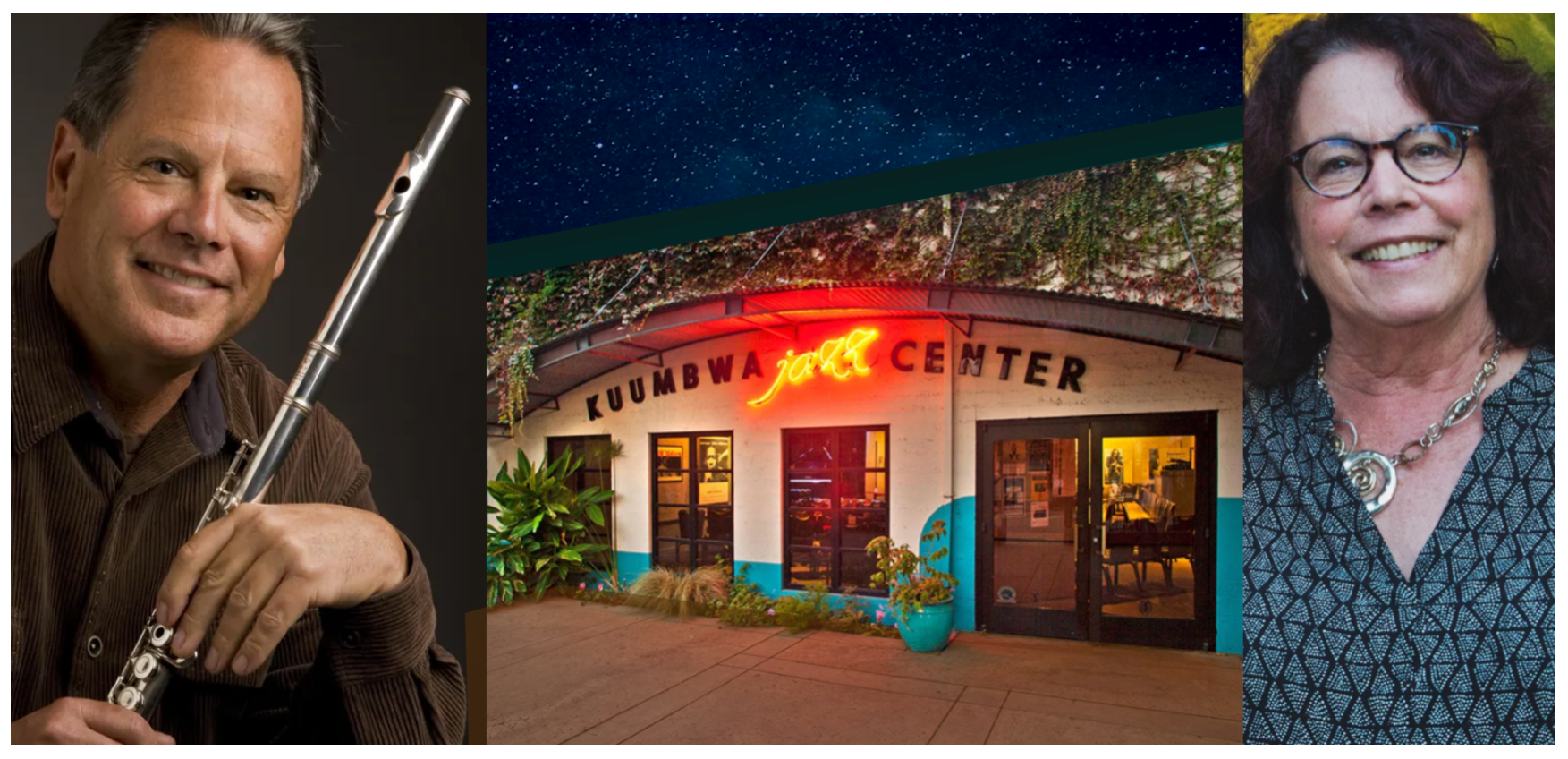 (L-R) Tim Jackson, Kuumbwa Jazz Center, Bobbi Todaro
 
But the magic runs far deeper than professional production values. Established in the nonprofit arts boom of the 1970s, Kuumbwa is one of those places that genuinely treats everyone like family. Dig: after an easy breezy soundcheck, Tim (an excellent flautist who also happens to be artistic director of the Monterey Jazz Festival) stops by to greet the band and give us a tour of the new black and white photography exhibit in the hall. A few minutes later, Bobbi (simply the coolest) sits down with us in the green room, enthusing all about the expansion of Kuumbwa's educational programs for kids and families. Then a friendly volunteer arrives, serving up a hot, homemade meal for the band. Now that's how it's done, friends!

I remember hearing about Santa Cruz back in my Boston days. I was interested to learn that three of the best musicians I knew at Berklee -- David Valdez, Donny McCaslin and Kenny Wollesen -- all happened to be from Santa Cruz. I wondered if there might be something in the water out there.
When I first visited Santa Cruz after the big earthquake in 1989, the downtown area was a post-apocalyptic hellscape of white tents and rubble. Even then, the town's groovy bohemian spirit shone through. A cute girl with a nose piercing offered me grapes in front of the Catalyst. A street vendor in the alley by Sylvan Music told my fortune and sold me some incense. A soulful little combo called Warmth was busking valiantly on Cooper Street. I thought to myself, "This place is heaven."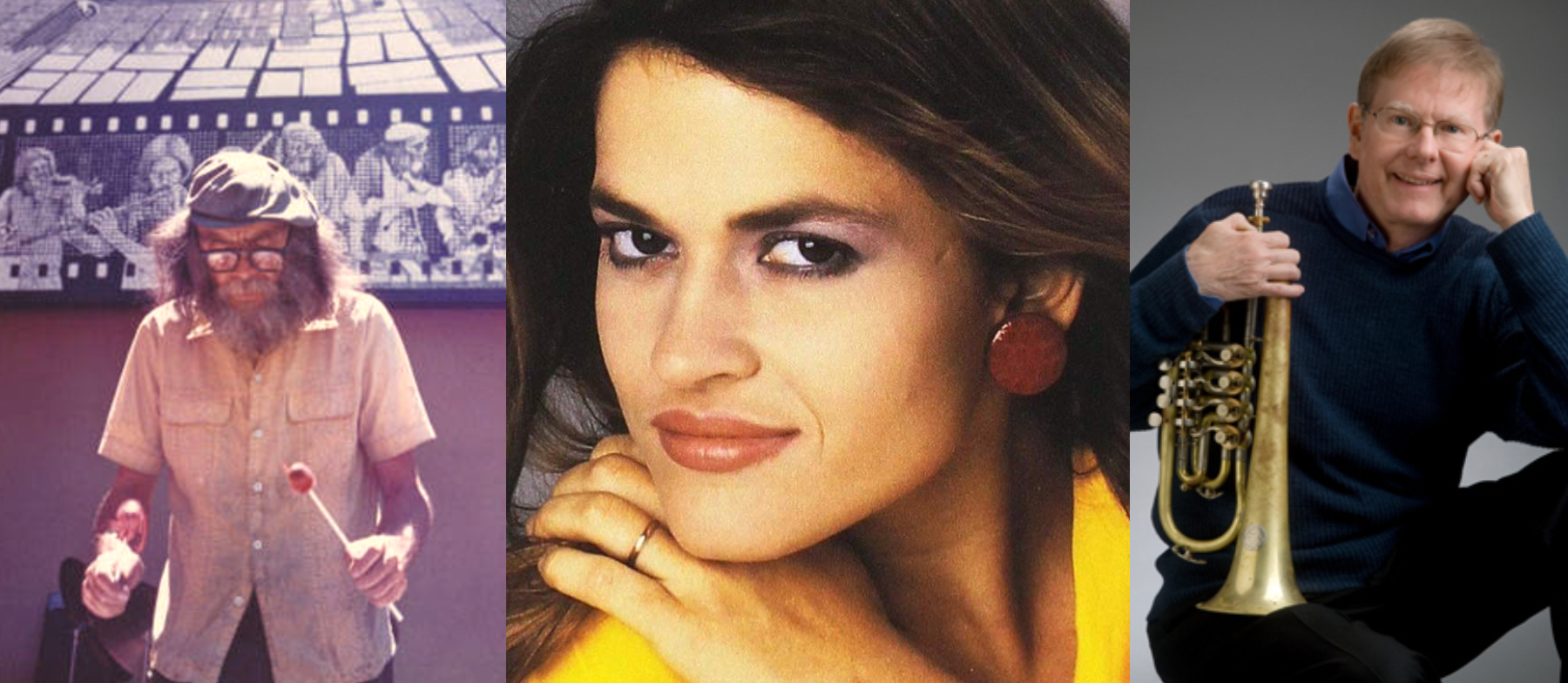 (L-R) Vibraphonist Don McCaslin, leader of Warmth and father of saxophonist Donny
Claudia Villela, a favorite recording artist who happens to live and work in the area
The other Ray Brown: flugelhornist, composer and Cabrillo College jazz educator
 
After that, I routed my tours through Santa Cruz whenever possible, playing one night at Kuumbwa between shows in Oakland and Los Angeles. I would always make sure to arrive a few days early for a little advance work, usually a KUSP radio interview and workshops for music students at UC Santa Cruz and Cabrillo College. Then, after checking the arts section and calendar listings in the Sentinel, Metro and Good Times, I would put up fliers on all the bulletin boards downtown.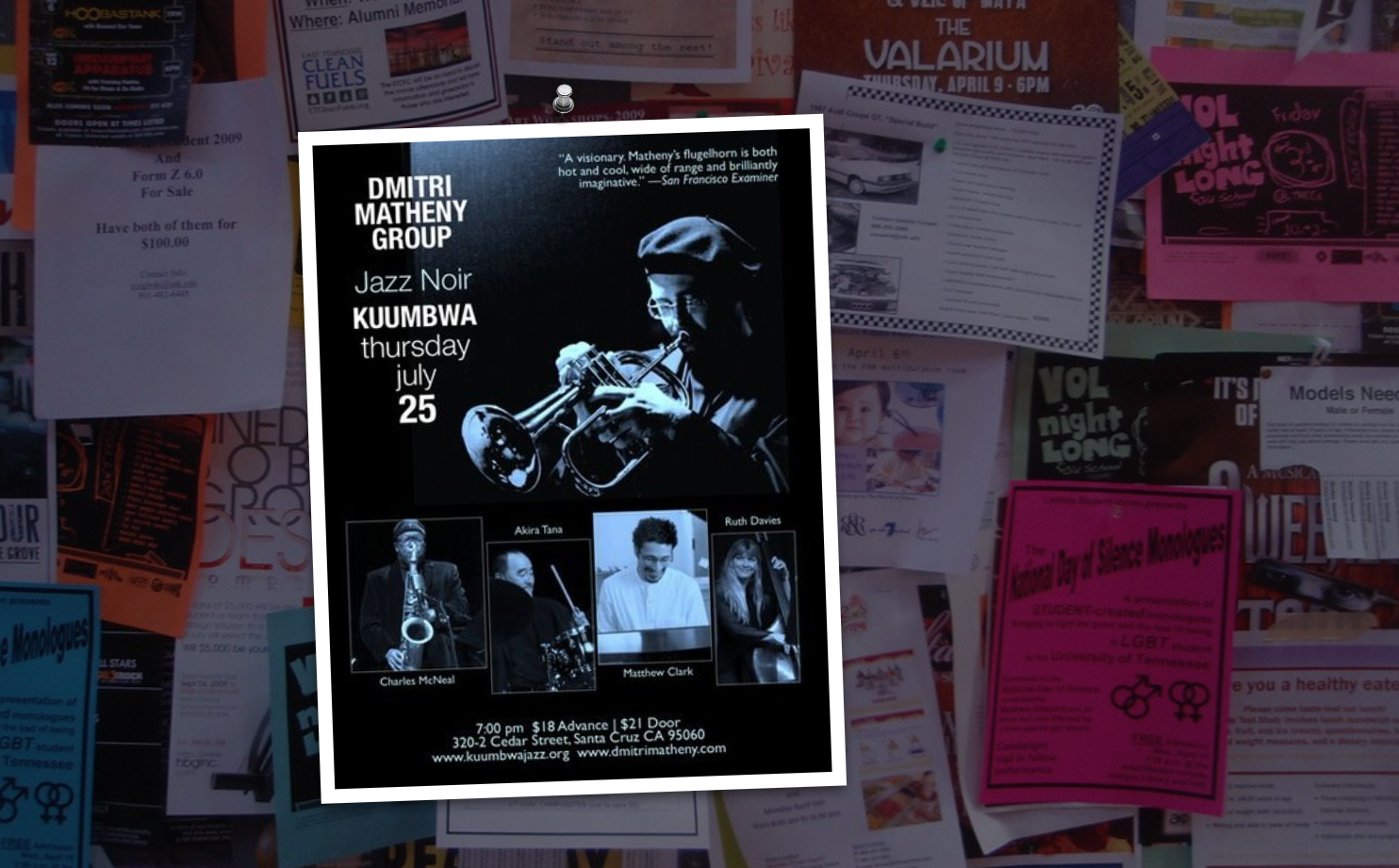 gig fliers ... the original social media posts

The promotional rain dance now complete, it was time to chill and enjoy the town. I called these mini-residencies "composition retreats" for tax purposes, but they were really just delightful little solo vacations. 
Each year I'd spend a little longer among the hippies, dot com millionaires and homeless hackysack teens that populate Pacific Avenue. By day I'd browse lazily in the vintage shops, galleries and bookstores. Afternoons I'd take a picnic lunch out to Natural Bridges and play my horn as the sun set on Monterey Bay. At night I'd ramble down to the wharf for fresh seafood, then catch a terrific set of live music (Claudia Villela!) before retiring to my cozy Boardwalk motel. 
My favorite hang was this big warehouse downtown that had been converted into a funky cafe and community gathering place, with high, vaulted ceilings, giant windows, lots of leafy green plants, and a large, sunny patio deck out back. I'd sit in that joint for hours, sipping coffee, reading, scribbling in my journal, and people-watching. It was glorious!
To this day, whenever I catch the scent of patchouli, I'm immediately transported there again … to my happy place.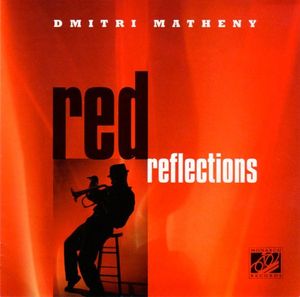 "Kuumbwa Blues" from Red Reflections