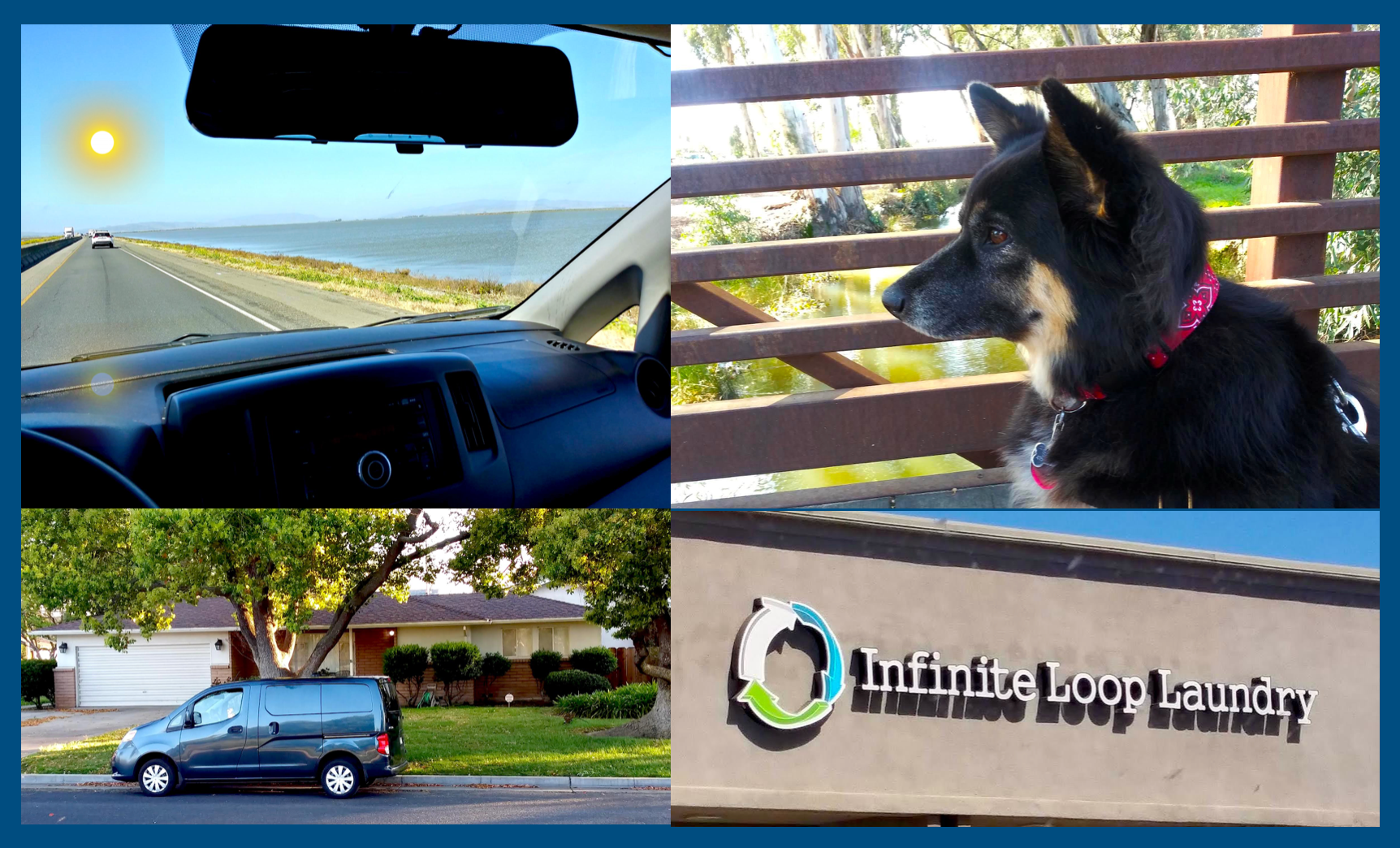 Yesterday we drove to Merced, California. At the dog park Scout became fast friends — literally — with a beautiful Aussie named Partner. They ran and romped so fast that I couldn't even snap a photo! 
We arrived in Merced early, so I found a laundromat with wifi and took the opportunity to do a load of laundry, charge up our power station, and catch up on a little business. 
Road life isn't always glamorous. I once bumped into Diana Krall at the Jazz Aspen festival, matter-of-factly doing her laundry at the hotel in Snowmass Village. This is the way. 
Still feeling the love after our Oakland show. Warm thanks to everyone who made the scene. It was a stone groove. 
Today will be a long one. 7 hours driving. Destination: Twentynine Palms. Distance: 391 Miles. #Forward