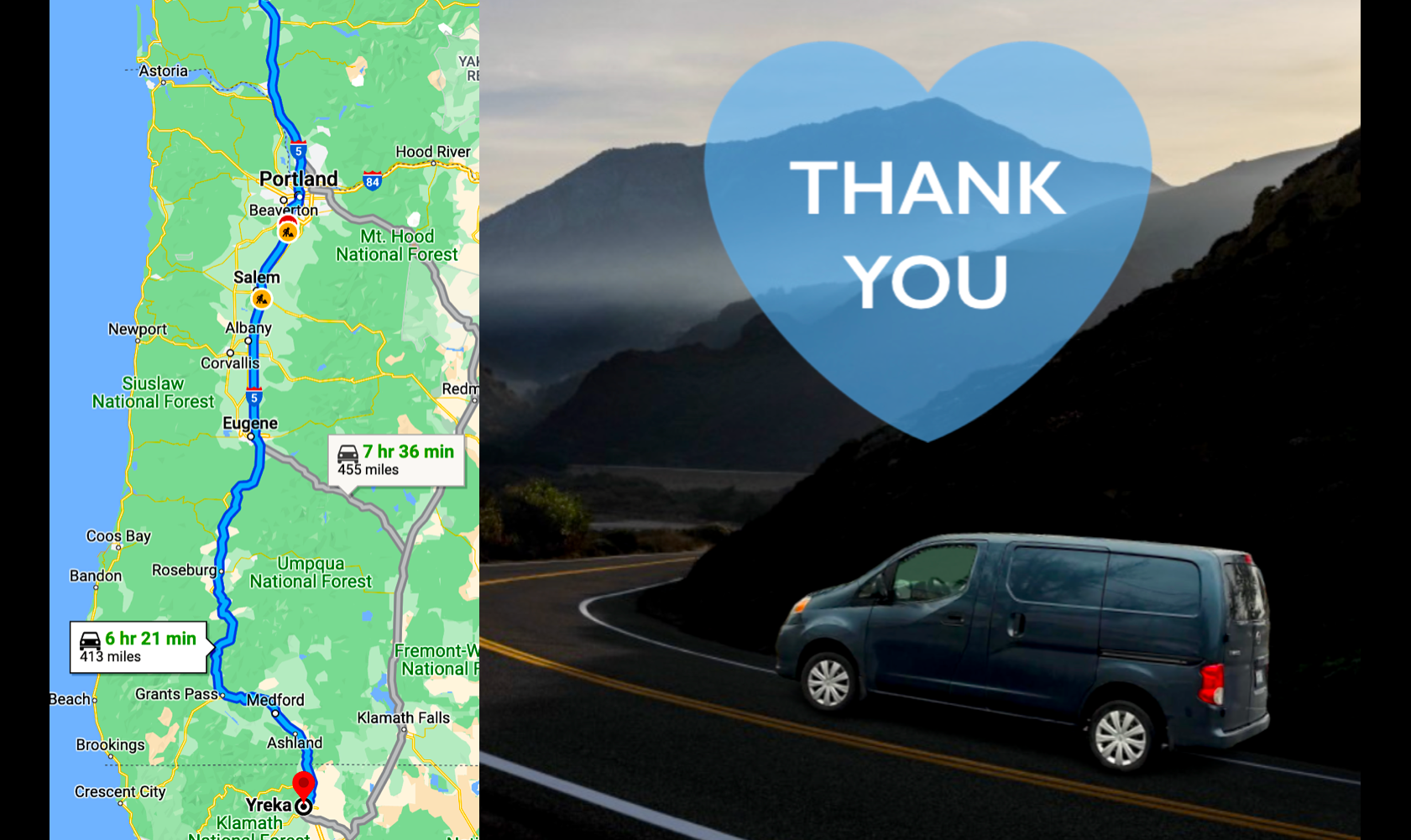 Destination: Yreka CA 
Distance: 413 miles 
Scout and I are hitting the road today for California, Arizona, and New Mexico.
The first leg of our journey will take us all the way from Centralia, Washington to Yreka, California. 
$5 per gallon for gas is no joke!
Heartfelt thanks and a "free" music download for all our generous tour support contributors!